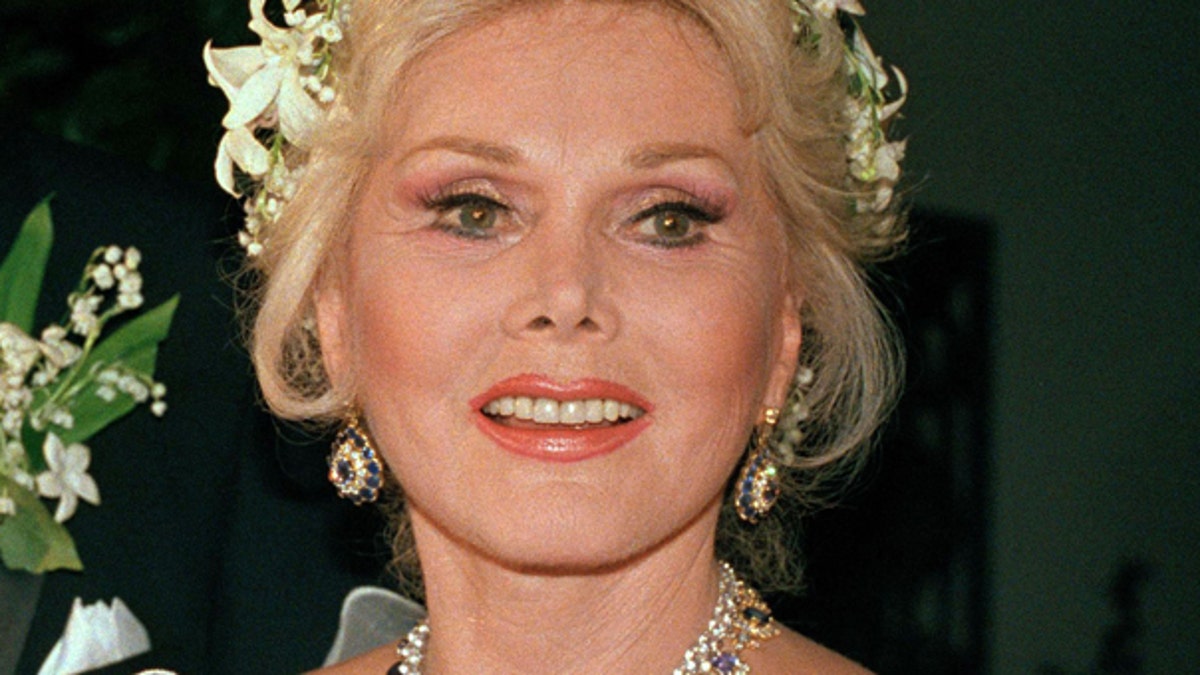 Zsa Zsa Gabor's husband says the actress remains in critical condition after receiving a blood transfusion.
Prince Frederic von Anhalt said Saturday that doctors are hopeful new medication will help the 93-year-old recover. She received the transfusion Friday night.
Von Anhalt says his wife is conscious and was able to squeeze his hand and whisper a few words Saturday morning.
Gabor broke her hip after she fell out of bed last weekend at her Bel-Air home. She had hip replacement surgery last Monday.
The Hungarian-born Gabor has had to use a wheelchair after being partially paralyzed in a 2002 car accident.
"The doctors want to observe her over the weekend to make sure her condition improves, but right now it is not looking good," von Anhalt said.
After her operation at the Ronald Reagan UCLA Medical Center in Los Angeles on Monday, Gabor's doctors reported the procedure was successful and they were happy with the results.
"My mother is not in critical condition or at death's door," Gabor's daughter Constance Francesca Hilton assured the public in a statement following the surgery. Hilton is the step-sister of Barron Hilton, the grandfather of celebutante sisters Paris and Nicky Hilton.
Gabor's publicist John Blanchette told NewsCore Sunday that Gabor fell as she "was watching 'Jeopardy!,' her favorite television show because of her connection with Merv Griffin. The phone rang, she reached out for it and fell out of bed."
"She has been bedridden since her accident in 2002," Blanchette said, referring to a car accident that left the actress partially paralyzed and forced her to use a wheelchair.
She also reportedly had a stroke in 2005.
"Her body is fragile but her mind is strong," Blanchette said. "She's a fighter, and we're hopeful that things will work out well."
Gabor is a celebrity and socialite arguably better-known for her intriguing personal life, including her nine marriages, than her movies.
The stunning blond often appeared as herself on the screen, including a memorable role in the 1991 film "The Naked Gun 2 1/2: The Smell of Fear."
She regularly appeared on talk show "The Merv Griffin Show" during the 1960s and 1970s. Griffin also created the game show "Jeopardy!"
- The Associated Press contributed to this report.