Zoe Saldaña suffering from autoimmune thyroid disease: 'All of a sudden it hits you'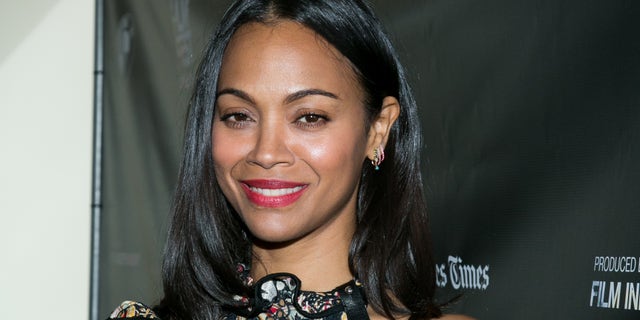 NEWYou can now listen to Fox News articles!
In front of the cameras, Zoe Saldaña is seemingly perfect. But behind the glossing magazine covers and photo shoots, the actress is actually suffering from an autoimmune disease attacking her thyroids.
In a revealing interview with Net-A-Porter, the "Star Trek" actress opened up about her diagnosis with Hashimoto's thyroiditis disease, which targets a small gland at the base of the neck.
"Your body doesn't have the energy it needs to filter toxins, causing it to believe that it has an infection, so it's always inflamed... You create antibodies that attack your glands so you have to eat clean," Saldaña explained to the magazine.
Hashimoto's, which was discovered by a Japanese surgeon in 1912, seems to run in the actress' family: her mother and sisters also have it.
"I had a great time in my twenties," she said. "Then your doctor says you're losing calcium in your bones. What the f*** is that?! I would hear those conversations with my mom and grandma thinking I'd never get there. I'm going to live forever! But all of a sudden it hits you."
To combat the effects of the disease, Saldaña and her husband Marco Perego have changed to a gluten- and dairy-free diet.
According to the American Thyroid Association, Saldaña is one of about 20 million people in the United States to have some type of thyroid disorder, although most people may not even know it.
The thyroid gland helps control metabolism and any imbalances give way to some nasty side effects: weight gain, sleepiness, cold intolerance, constipation, swelling, decreased heart rate and heavy periods.
The 38-year-old actress is battling through the disease and not letting it slow her down. She is currently out promoting "Star Trek Beyond" and recently teased the sequel to "Guardians of the Galaxy" at San Diego Comic-Con.
She is also set to work on three "Avatar" films.