Zoe Saldaña stands behind husband's decision to take her name, 'redefine masculinity'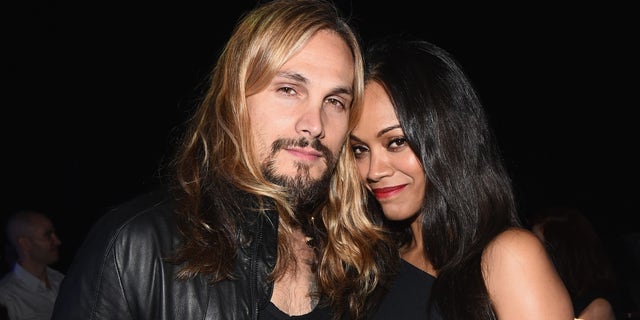 NEWYou can now listen to Fox News articles!
Zoe Saldaña made headlines this week when she revealed that her husband Marco Perego has taken her last name.
Getting some backlash, the actress spoke out on Facebook, standing behind her man's decision despite her initial hesitation.
"Fathers, sons, brothers, men everywhere: Your legacy will not perish if you take your partner's surname, or she keeps hers," Saldaña wrote. "I shared my hesitation with him … (and) he also asked me, 'Why not? What are you so afraid of?' And it made me wonder."
She continued: "Why is it so surprising, shocking-eventful that a man would take his wife's surname? Women have never been asked if it's OK for them to give up their names — why doesn't that make the news?"
The 34-year-old actress revealed in an interview with InStyle that she tried to talk Perego out of it.
"I told him, 'If you use my name, you're going to be emasculated by your community of artists, by your Latin community of men, by the world.' But Marco looks up at me and says,' Ah, Zoe, I don't give a s—t.'"
Saldaña said men will not cease to exist by following in her husband's footsteps, but instead will be remembered "as a man who stood by change."
"I know our sons will respect and admire their father more because their father led by example," she wrote. "Gentlemen, I implore you to think outside the box – remove the box altogether. Let's redefine masculinity."
The "Avatar" actress said she hopes the buzz garnered by her story will inspire others to have the conversation and "for us all to look within and see what is truly important."
Like us on Facebook
Follow us on Twitter & Instagram