Young Princess Leonore gets attention at her sister's christening for going barefoot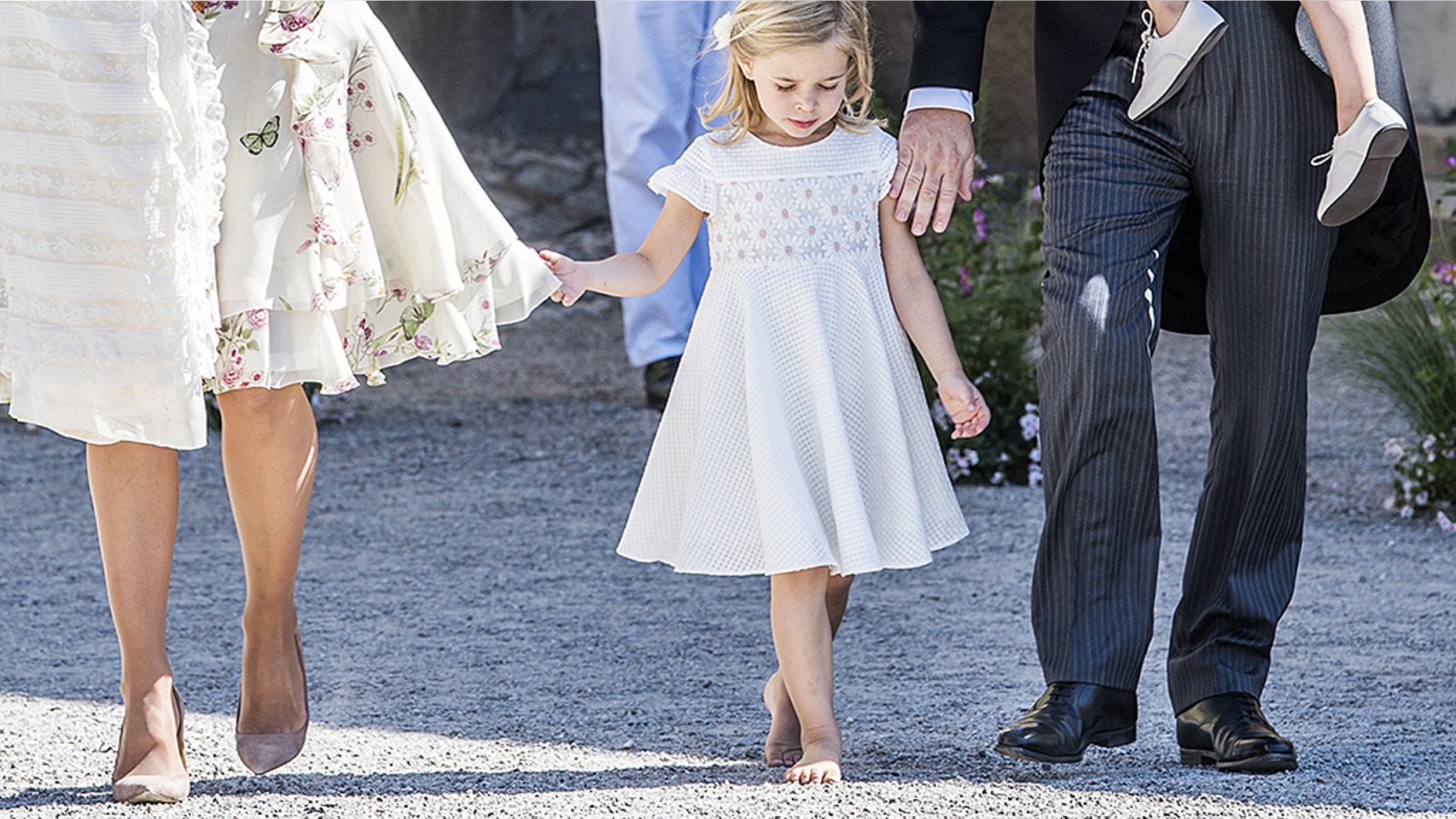 Princess Madeleine of Sweden and her husband Christopher O'Neill recently gathered to celebrate the christening of their baby daughter, Princess Adrienne, but it was her older sister, Princess Leonore, who received most of the attention.
On Friday, the Swedish royals turned out for the traditional christening ceremony for Princess Adrienne. The guests were elegantly dressed from head-to-toe, except for little Leonore who seemed to have left her shoes behind.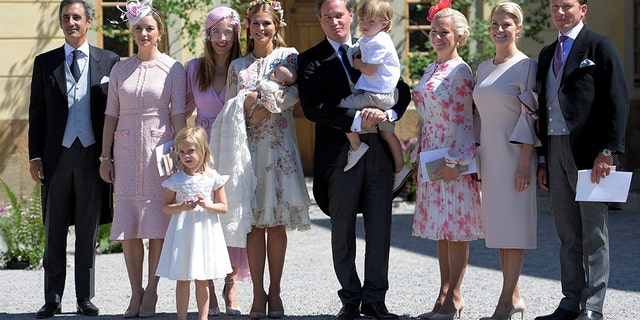 The princess' mother stunned in a sheer, floral Giambattista Valli cocktail dress, accessorized with a traditional floral crown and beige heels, while her four-year-old daughter sported a white, frilly dress with no shoes.
And as the family posed for photos in front of Drottningholm Palace Chapel, a curious Leonore preoccupied herself and played with rocks on the ground. In some of the images, the little princess can be seen scooping up rocks with her hands and kicking the dirt with her bare feet. And in the royal family group photo on the chapel steps, the four-year-old squats down behind her older brother, Prince Nicolas, and appears to still be exploring the rocks on the ground.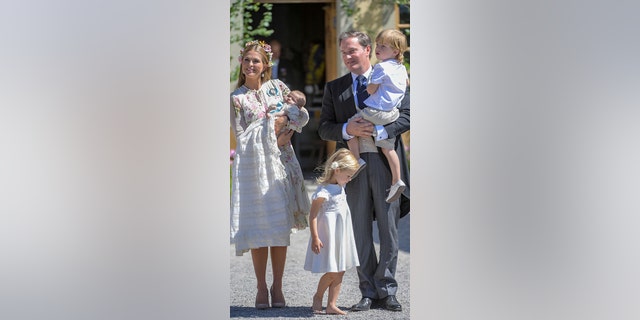 But playtime ended inside the chapel when Leonore's little sister was baptized in front of her royal family. The princess was said to be blessed with water from a spring on the Swedish island of Öland, a traditional custom originally started by the present king, Carl XVI Gustaf and Queen Silvia, Adrienne's grandparents, according to the Daily Mail. 
And while Lenore kept it simple in her white sundress and no shoes, Adrienne wore the traditional royal christening gown which dates back to the 1900s.
Adrienne's grandfather, the king, later revealed his granddaughter's full name and title: Adrienne Josephine Alice, the Duchess of Blekinge.