WWE's Eve Torres explains why she shared post-baby selfie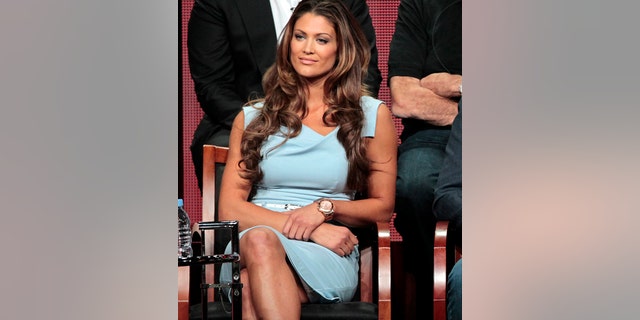 WWE star Eve Torres opened up on how she wrestled with body image after welcoming her son last year.
The 32-year-old spoke to Us Weekly about why she now decided to share a picture of herself one week after giving birth to son Raeven in September 2015.
"As someone whose profession relies heavily on physical activity, I definitely felt extra pressure to get back to my pre-baby shape," she told Us. "But the truth is, I don't know a mom who doesn't feel the pressure to bounce back after giving birth."
Torres said she wanted to share her struggles with her fans by posting the picture.
"I had originally taken this photo … with the intention of putting it side by side with my future 'skinny' body after I lost all my baby weight 'in just four weeks!' (like they do in the magazines)," Torres wrote in her caption. "Well four weeks passed. And then four months. And we are almost at a year, and I still haven't reached my pre-baby body, and maybe never will."
The professional athlete finally realized the "only 'after' picture that matters is a happy, healthy mommy with her happy, healthy baby."
Torres is married to American Brazilian jiu-jitsu practitioner Rener Gracie.