Will Vanessa Bryant Finally Say Yes to 'Basketball Wives?'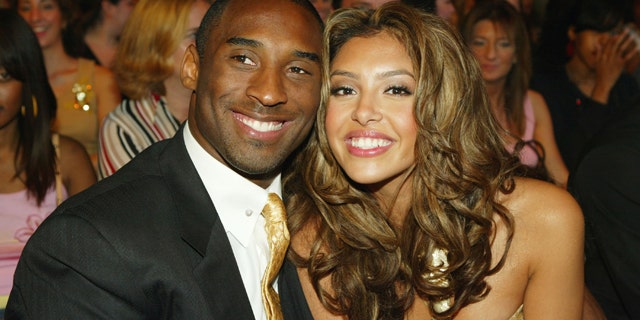 It seems like Vanessa Bryant might not become a reality TV star after all.
According to entertainment publication The Insider, the newly single bombshell has turned down, yet again, an offer to star in VH1's show "Basketball Wives."
"No disrespect to the other ladies," a knowledgeable source told the publication. "'Basketball Wives' just isn't Vanessa's style."
The reality TV show, known for airing the wives and soon-to-be ex-wives of NBA's biggest ballplayers in brawls, gossip and the full glory of their every day high-maintenance lifestyle, has offered Bryant opportunities to be on the show many times before. But she has refused the offer every time.
Celebrities Who Had Affairs With Employees
TMZ reports that the show was created with Bryant in mind. Nevertheless, the gossip site reports that perhaps Bryant will change her mind after learning about the "extremely lucrative pitch" aimed "for her to become a recurring character."
"Vanessa has more than enough story line and would bring the show to another level," a source tells TMZ.
Celebrities Who Once Were Undocumented
Now that Vanessa will no longer be Mrs. Kobe Bryant, and "Basketball Wives" has more money to on their budget thanks to the popularity of the show, producers hope she will accept the latest offer. If so, she will be made the lead character in the L.A. edition of "Basketball Wives," according to TMZ's report.
Bryant filed for divorce from the L.A. Lakers star last month after he reportedly stepped out of the marriage.
Since no prenuptial was in place, Vanessa Bryant got all three of her husband's mansions worth close to $18.8 million, the Los Angeles Times reports.
Vanessa Bryant claims she caught her husband with "multiple women" over the years, but she felt the latest incident was the final straw, prompting her to file for divorce.
Vanessa, whose parents are both Mexican, was not believed to have been a favorite of Kobe's parents.
You can reach Alexandra Gratereaux at: Alexandra.Gratereaux@foxnewslatino.com or via Twitter: @GalexLatino
Follow us on twitter.com/foxnewslatino
Like us at facebook.com/foxnewslatino