Wife of TV's 'Dog the Bounty Hunter' denies verbally harassing teenager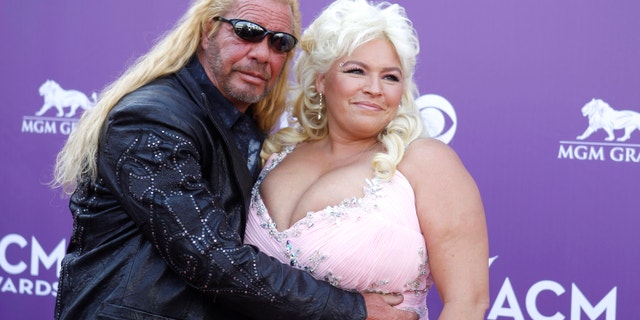 The wife of TV bounty hunter Duane "Dog" Chapman has denied verbally harassing a 16-year-old girl at a Colorado lake.
The Gazette reports attorney Gary Lozow entered a not guilty plea Wednesday to misdemeanor harassment on behalf of reality TV star Beth Chapman, who couldn't appear in court because she was in Hawaii. Her trial is set to begin Dec. 11.
A police report says witnesses told investigators she called the girl "a tramp, slut and whore" for wearing inappropriate clothing at Monument Lake on July 10. Police in Monument, north of Colorado Springs, couldn't reach Chapman to issue a summons, so they obtained an arrest warrant July 13.
The Chapmans appear on the CMT show "Dog and Beth: On the Hunt." They own a home in Castle Rock.