Why some child stars walk away from Hollywood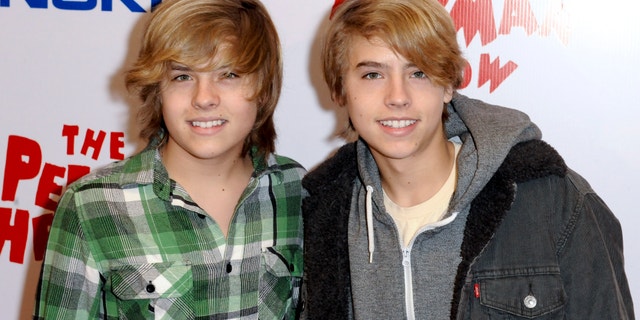 LOS ANGELES – Many Hollywood child stars have a hard time growing up.
Former teen queen Amanda Bynes is calling everyone "ugly" and being arrested for alleged bong tossing.
Justin Bieber is causing chaos with his driving and bad behavior.
Lindsay Lohan is in lockdown rehab.
Miley Cyrus is singing about the illegal party drug "Molly" in her new video.
Yikes.
"The life of a childhood star is about business. It's about agents, managers, publicists, parental pressure and being a character that is not you," Dr. Reef Karim, Medical Director of The Control Center and a prominent Hollywood addiction specialist, told FOX411 Pop Tarts column. "It is fantasy, but the pressures are very real."
Which is why some choose to walk away before they become the next tabloid tragedy.
"Suite Life of Zack & Cody" twin stars Dylan and Cole Sprouse, formerly the fourth highest paid child actors in the world, left Disney and millions of dollars on the table.
"My brother and I quit because it had been six years, but we also wanted to become producers on the show. We were trying to get writing credits, and said 'let's do one more season but it has got to be on our terms, and it will also be a set-up for a new show," Dylan Sprouse, now a student at NYU, said in a recent interview with Salon.com. "Cody would go to college, and Zac would work in business in a used car dealership to show that kids can be successful no matter what they choose."
Sprouse said not only were they told no to the producer title, but the execs basically "laughed in their faces and pushed them out the door," before sitting them down later, taking their idea, and adding Selena Gomez.
"Cole and I turn to each other and laughed in their faces and walked out and that was basically the last meeting we had with Disney," he said.
Disney declined to comment for this article, but according to Anne Henry, co-founder of BizParentz, a non-profit corporation providing education, advocacy, and charitable support to parents and children engaged in the entertainment industry, Sprouse's claims aren't a surprise.
"Child stars, especially on children's networks, are a product created by the network. Companies like Disney know it is very easy to create a new show with a new set of twins," she said. "Most child stars learn the reality of the biz quickly, that it is fleeting. Most sane people just don't want to live their life with that instability."
Mara Wilson, star of 1993's "Mrs. Doubtfire" and 1996's "Matilda" left Hollywood and enrolled at New York University's Tisch School of the Arts. Now 25, she works for nonprofit education group Publicolor and is a writer and playwright. Wilson recently penned a piece for Cracked.com saying child stars end up deeply troubled because they're "sexually exploited."
Melissa Francis, author of "Diary of a Stage Mother" and a critically-acclaimed child star from "Little House on the Prairie," still works in television but in a completely different role – she's a Fox News Business Channel anchor.
"When I hit my teen years, I started to feel awkward about acting, like a puppet mouthing someone else's words. I wanted to have a voice of my own," she explained. "I look at the children in my son's Kindergarten class and realize I had a five day week, full time job by the time I was their age."
Former "Home Improvement" star Zachery Bryan, has a slightly different take on child stardom. He said it was simply a "natural progression" to move behind the lens. In 2009, he joined forces with "CSI" writer Adam Targum to form an independent production company called Vision Entertainment Group is 2009.
"I had been in front of the camera for 20-plus years and I was ready to learn other facets of the business," Bryan said. "We tend to look at the negative side of child stars but some of our most influential entertainment people were child stars."
And then there is Amanda Bynes. Even if one announces retirement from the business – as she did three years ago – problems can get worse.
"If your existence is based on your celebrity status and you don't develop emotional skills, when you leave the profession you often have difficulties," Karim said.
Danielle Jones-Wesley contributed to this report.