'Create education better': Miss Utah botches answer at Miss USA pageant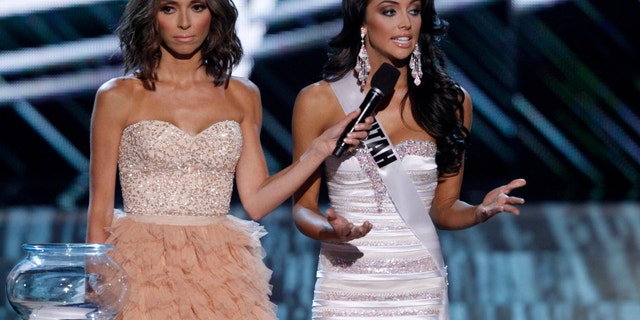 Miss Utah Marissa Powell had a rough time getting through the question and answer section of Sunday night's Miss USA pageant.
Judge NeNe Leakes asked he 21-year-old Salt Lake City native about income inequality: "A recent report shows that in 40 percent of American families with children, women are the primary earners, yet they continue to earn less than men. What does it say about society?"
Good question. Powell considered her response.
"I think we can relate this back to education, and how we are continuing to try to strive … to …"
Looooooooooong pause.
"Figure out how to create jobs right now. That is the biggest problem right now."
But wait, there's more!
"I think, especially the men are … um … seen as the leaders of this, and so we need to see how to … create education better. So that we can solve this problem. Thank you."
Yes, she said "create education better."
And she still came in third.