Who is 'Despacito' dancer Zuleyka Rivera?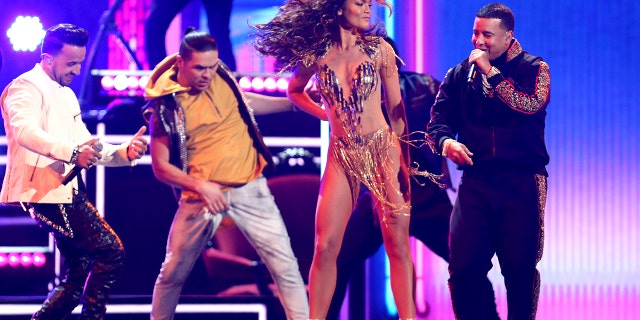 NEWYou can now listen to Fox News articles!
As Daddy Yankee and Luis Fonsi performed their mega hit "Despacito" at Sunday night's Grammy Awards, all eyes were on dancer Zuleyka Rivera who joined them onstage.
The Puerto Rican star, who held the title of Miss Universe in 2006 danced alongside the singers in a sheer bodysuit with gold embellishments.
Fox News caught up with the star on the Grammys red carpet.
"It is my first time at the Grammys," she told us. "I'm so excited. For me, it's such a privilege to be here with Daddy Yankee, Luis Fonzi."
She added, "It means everything [to me]."
She caught the attention of many viewers who had both good and bad things to say about her performance.
The beauty queen began her acting career after finishing her reign as Miss Universe 2006. She made her acting debut on the telenovela "Dame Chocolate" in 2007. She has also appeared in "Cosita linda," "Rosario" and "Aurora."
When she's not acting, Rivera models and owns her own clothing line.
Fox News' Ashley Dvorkin contributed to this report.