Who introduced Miley Cyrus at Jingle Ball?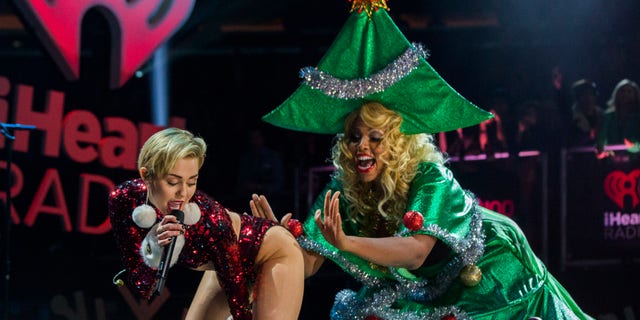 Miley Cyrus headlined the annual Jingle Ball concert at Madison Square Garden, performing her hits "Wrecking Ball" and "We Can't Stop."
Lindsay Lohan introduced the singer Friday night, saying she loves that Cyrus is being "herself."
Wild child Cyrus sang onstage in a shimmery red ensemble resembling a Christmas ornament.
Other performers included Selena Gomez, Enrique Iglesias and Robin Thicke, who asked the crowd: "I wonder who Miley Cyrus will twerk on tonight?"
Ariana Grande shined as she belted songs such as "The Way" and "Honeymoon Avenue" in Mariah Carey form. Girl group Fifth Harmony also impressed vocally, while Macklemore & Ryan Lewis and Pitbull ignited the crowd during their high energy sets.
Paramore, Jason Derulo, Fall Out Boy and Austin Mahone also performed.