Where Are They Now? 'Home Improvement' star Zachery Ty Bryan turned his back on spotlight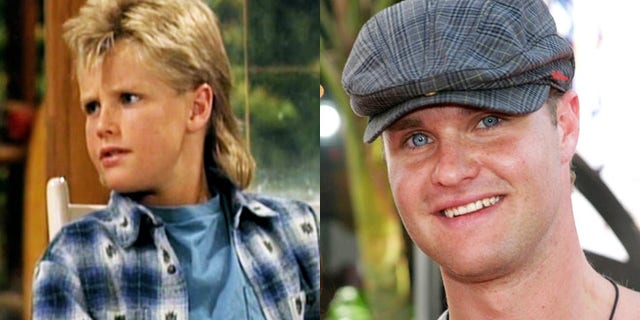 "Does everyone know what time it is?"
That "Home Improvement" catch phrase dominated the childhood of former sitcom star Zachery Ty Bryan, and while his experience was filled with positives, these days he says he is more than happy to be working on the other side of the lens.
"I don't miss acting at all," Bryan, 30, who was just eight when he started work as Brad Taylor on the long-running sitcom, told FOX411's Pop Tarts column. "It's my roots, so I will always be open to it, but I always knew that some day I would end working behind-the-scenes."
[pullquote]
Now a passionate independent film producer, Bryan founded his own production company called Vision Entertainment Group with "CSI" writer Adam Targum in 2009. They released their first flick, the psychological thriller "Rogue River," earlier this month, and are preparing to premiere the Melanie Griffith-starring thriller "The Grief Tourist" at the Munich Film Festival in a couple of weeks.
And while Bryan "couldn't be happier" with his new role in the entertainment industry, it is a far cry from his old star-studded existence as a teen/tween idol.
"I love getting to be part of the entire process, from raising the finances to the actual filming to post-production, it is like getting to be the painter, not the paintbrush," he explained. "But it's all very different from life as an actor where you get flown in, your trailer is on-set, and all you have to do is step out and know your lines. I wish every actor had the chance to do this side of it. I think their egos would really take a backseat."
It turns out Bryan isn't the only one from those "tool time" days seeking a life in show business out of the spotlight.
"Jonathan Taylor Thomas (his younger brother on the show) went to Columbia University and now he is back in L.A. pursuing directing. He was even on-set with Tim (Allen, their 'Home Improvement' dad) watching and studying. And Tim was just in my office recently, he was very proud and we talked about maybe collaborating on some things," Bryan said, adding that while no official flags had been raised for a reunion movie based on the hit TV series, he would "totally be down" to do it.
And while many critics often question the impact being a child star can have in later life, Bryan insisted that he has no regrets about the decade spent on a sound stage.
"You're working when most other kids aren't, and you're working long hours. I didn't get to go to school dances and be in school sports teams, so it had its ups and downs," he added. "A lot of people try to paint this child actor stigma, but I always looked at it as a great opportunity."