Where Are They Now? 'Baywatch' star Parker Stevenson trains lens on Hollywood, roots for ex-wife Kirstie Alley's dancing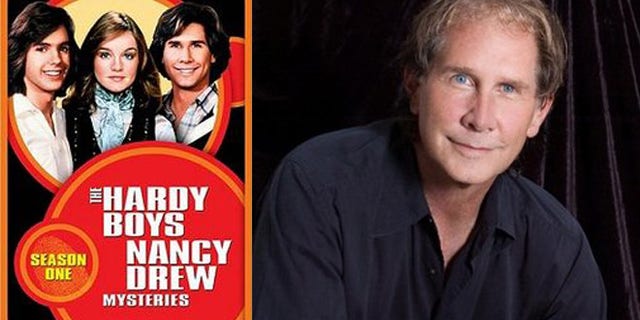 NEWYou can now listen to Fox News articles!
LOS ANGELES – Parker Stevenson was first a Hardy Boy and teen heartthrob, before saving damsels in distress on TV as a "Baywatch" lifeguard.
But it turns out that the ex-actor has only now found his true calling ... on the other side of the camera.
"I have always shot (photography), I went off to school and was always in the darkroom printing and shooting for my school newspaper. I went to architecture school for college, my shooting shifting to architecture, travel and landscapes," Stevenson, who operates the photography studio Shadow Works, told FOX411's Pop Tarts column. "I was always intimidated to shoot people. But then about five years ago, some friends asked me to shoot their headshots. I am over the inhibitions of invading someone's privacy. I know it is uncomfortable to be photographed; I know what people are going through."
Stevenson also likes working with people he knows.
"I shot both the Hasselhoff daughters for their music stuff, and they are both beautiful girls," he said of his former "Baywatch" co-star David Hasselfhoff. "They both started out in a certain way in their photo shoots to get them nice and pretty, but then ended up shooting something more dramatic, personal and beautiful."
It was only two years ago that Stevenson, 60, realized photography was going to be his next career chapter.
"Coming to Hollywood, it was so open, and anyone can be an actor or producer or writer, but when you're successful, it does close up," he revealed. "From being part of certain guilds or unions or certain levels of connections or a certain agent. It does tighten up."
And while Stevenson tells us that he hasn't been watching his former wife Kirstie Alley -- they were married from 1983 to 1997 -- heat things up on the current all-stars edition of "Dancing With the Stars," he is still keeping tabs on her glowing reviews, and isn't surprised by those sambas and swings.
"I hear she is still going strong and that is fantastic," he enthused.
He also says Alley's former co-star Jon Travolta deserves a little credit for her success.
"I remember seeing her do a dance routine with John Travolta in one of the 'Look Who's Talking' movies and she's a good dancer," he said. "A good athlete."
Danielle Jones-Wesley contributed to this report.