Was Interrupting Taylor Swift Kanye West's Lamest Moment Ever?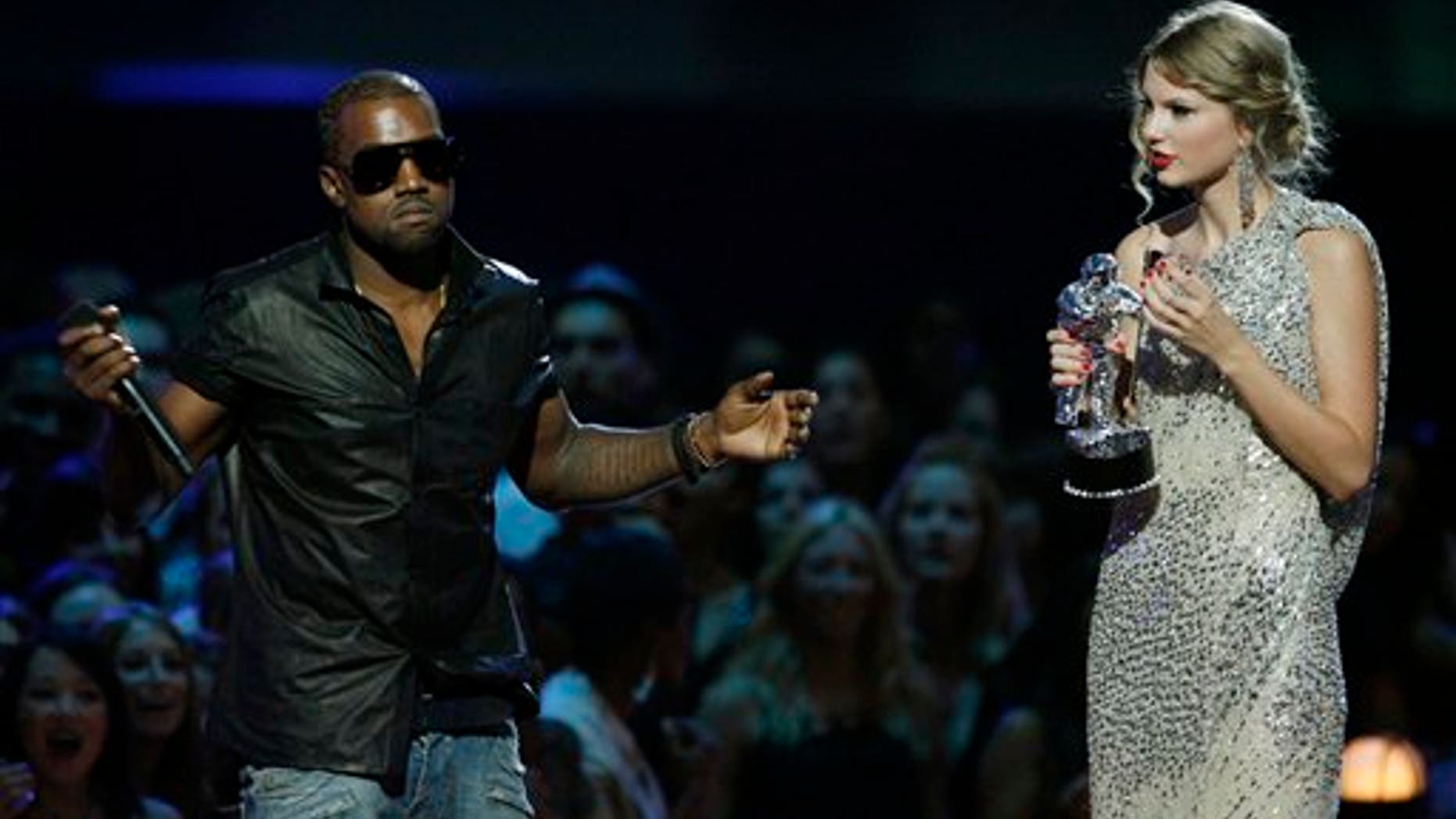 Set your DVR ... Kanye West is returning to next month's MTV Video Music Awards just a year after he famously interrupted Taylor Swift's acceptance speech to say that Beyonce deserved her award instead.
"Taylor I'm really happy for you, I'm a let you finish but Beyonce had one of the best videos of all time," Kanye said to a surprising smattering of confused applause.
SODAHEAD SLIDESHOW: See Kanye West's Lamest Moments.
Was it obnoxious? Indeed. Even President Obama weighed in, calling West a "jackass." But was it really Kanye's lamest moment of all time?
Way back at the 2004 American Music Awards, Kanye claimed he was "robbed" when country singer Gretchen Wilson won the Best New Artist award. He also went off-script at a 2005 Hurricane Katrina telethon to complain that "George Bush doesn't care about black people."
In 2007, Kanye apologized to "Nightline" for his remarks about Bush, admitting that he might have "a little baby Tourette's." You can say that again!
Truthfully, we're not surprised that Kanye's been invited back to the VMAs. First of all, Kanye = ratings gold. We're sure his next "stunt" is being scripted as we type! Secondly, the guy apologized and took a long hiatus from music ... we think one year on everyone's you-know-what list is more than enough.
Peek through our gallery of Kanye's most inappropriate moments and let us know ...
Was Interrupting Taylor Swift Kanye's Lamest Moment Ever?