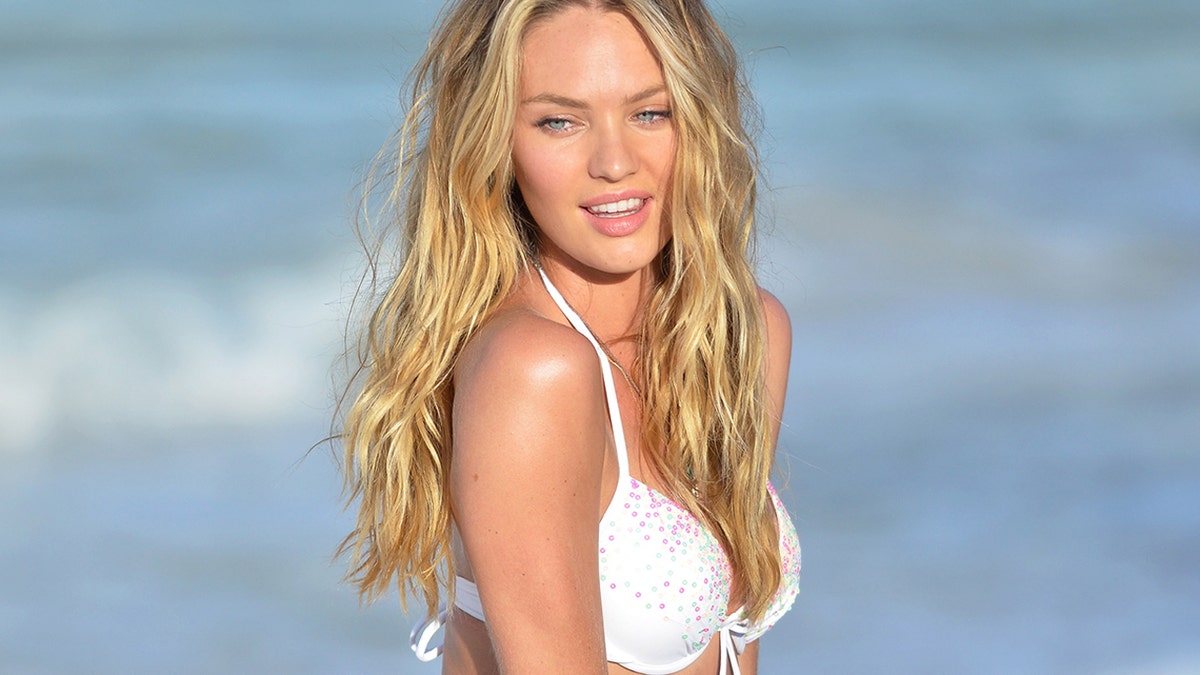 Victoria's Secret model Candice Swanepoel has snapped back with a fierce physique after receiving hate from body shamers for her post-baby body.
Swanepoel, who was recently criticized after paps caught her on the beach in a biniki 12 days after giving birth to her second son, showed off her famous model bod in a series of Instagram photos on Monday.
Click here for more pics of the star on X17online.com.
In the photos, the 29-year-old Victoria's Secret model poses in a black and white gigham swimsuit against an exotic island backdrop. In another image, the new mom shows off her flat stomach in the ocean while donning a pair of white bikini bottoms.
Swanepoel welcomed the new addition to her family, Ariel Swanepoel Nicoli, on June 19 with her fiancee Hermann Nicoli.
The mother of two shared a touching image of her and her son on Instagram following his birth with the caption, "Thank you so much for all the well wishes... Our little man was born this morning at home and he couldn't be more perfect."
Swanepoel later lashed back at the haters who slammed her post-baby body paparazzi photo and said, "This is me 12 days after having my son. If you have something bad to say about it…check yourself," she wrote. "Society can be so cruel to one another. Beauty standards are sometimes impossible for women these days. I'm not ashamed to show my post-partum tummy. I am proud actually…I carried my son for 9 months in there. I think I've earned the right to have a little tummy."
She continued, "Is it because I'm a model? Well, we are normal people too, so let me enjoy the beach in peace please."