Universal Studios opening office in China as it pursues co-productions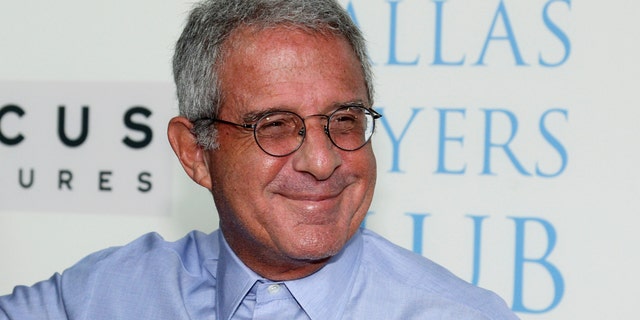 NBCUniversal vice chairman Ron Meyer said on Monday that the studio is planning to open a film office in Beijing, a "base of operations' as Universal pursues more co-productions in the country.
"Co-productions are important and for us, the opportunities are going to, hopefully, be many," Meyer said after an event at Universal to kickoff a screening series of international China co-productions. He said that they are in the process of formulating more details and do not have a set time for when the office will be open. Universal's "Despicable Me 2″ is scheduled to open in China in early 2014, Meyer said.
The event, organized by the Motion Picture Assn. and China's State Administration of Radio, Film & Television, was being held to promote the partnership between the Chinese and U.S. film industries.
MPAA chairman Chris Dodd said that they "want to see more Chinese films and Chinese co-productions playing here in the U.S. and around the world." He noted the "staggering" growth of the Chinese box office from $120 million in 2003 to $2.7 billion last year.
Also present at the event was Jiao Hongfen, vice chairman of the China Film Group Corp., who called for "better collaboration and cooperation" as well as "more communication to make better co-productions."
Studios have for years sought greater access to the Chinese marketplace, where business has been fraught with frustrations. Most recently, the studios announced that they had resolved a dispute over a 2% hike in a value added tax that violated a 2012 WTO agreement entitling foreign studios to 25% of the revenue for films released in China.
"We are getting better at this all the time," Dodd said after the event. "We are ironing out a lot of speed bumps and hurdles with each passing year. It doesn't mean there won't be new ones that come up. We are dealing with a very bureaucratic system. There are those who want to protect their product and still see the release of our product in theatrical exhibition as a threat to that. But I think there is a growing appreciation that building audiences for film will also help them in the long run. I think all of this is taking us in the right direction."
He said that increased co-productions also "could help to some degree" with rampant piracy, as "they realize the first product that is likely to be stolen in China is a Chinese film. They have a growing interest and there are clear signs of improvement on that front. Not as near as much as we would like to see, but there are certainly signs that they appreciate the importance of that issue."
Screened on Monday night was "Man of Tai Chi," a coproduction directed by Keanu Reeves and starring Tiger Hu Chen.