Tyra Banks drastically scales back involvement in talk show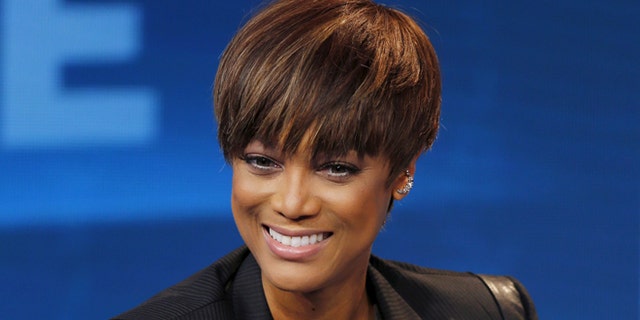 NEWYou can now listen to Fox News articles!
Tyra Banks is quitting her 3-month-old daytime show "FABLife" just two weeks after the New York Post reported she was unhappy with the program's direction.

Last week ABC/Disney sent out a statement with Banks, saying, "Tyra….has made the decision to scale back her role."
Click here to subscribe to FOX411's YouTube channel

That means, a source said, that Banks will appear on-air only "two to three times per week till the end of the year," and then "occasionally" till the end of the first season, but won't return if the show's picked up for another year. She'll remain as executive producer through December.

Other "FABLife" hosts including Chrissy Teigen, Joe Zee, Lauren Makk and Leah Ashley will stay, and there are no plans to replace Banks.

Banks added in a statement: "This is a very difficult decision, but necessary. I will be devoting more time to my new, growing cosmetics company, TYRA Beauty . . . as well as overseeing my company's other entertainment ventures."

The paper also reported that another "FABLife" producer, Shane Farley, is dating divorced celebrity chef Giada De Laurentiis while he's technically still married to his wife of 15 years, Jennifer Giamo, although they're in the process of divorcing. Giada's rep insisted the saucy chef and Shane began dating in August, after Shane filed divorce papers in March.

And on the same day that Banks said she was leaving, it was announced that Giada will be a special guest on "FABLife" Tuesday to share her favorite recipes for Thanksgiving and plug her new cookbook.

Click here to read more in the New York Post.