Tyler the Creator involved in scary car accident in Los Angeles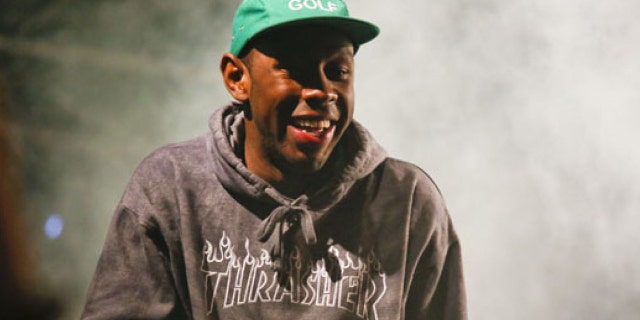 NEWYou can now listen to Fox News articles!
Hip-hop star Tyler the Creator was involved in a scary accident early Thursday, totaling his Tesla after slamming into a parked car in Los Angeles.
The 27-year-old rapper later revealed on Instagram he fell asleep at the wheel.
"My big doopy a-- usually go to sleep 10:30 (i wake up at 7 er morn) and guess who wanted to finish music super late and dosed off for a few seconds while driving home, im a dumb a—b---h but lil mama don't have a scratch im lucky," he wrote.
"I calmly jumped out the back and called the people. thanks elon for the excessive airbags u a qt. (sic) good day sir," he added, referencing Tesla CEO Elon Musk.
Tyler the Creator, whose real name is Tyler Okonma, wrecked his Tesla Model X near UCLA's campus, according to TMZ. Officials said the parked car Tyler the Creator crashed into moved 50 feet.
No arrests were made and no injuries were reported.