Tracy Morgan speaks out for the first time since accident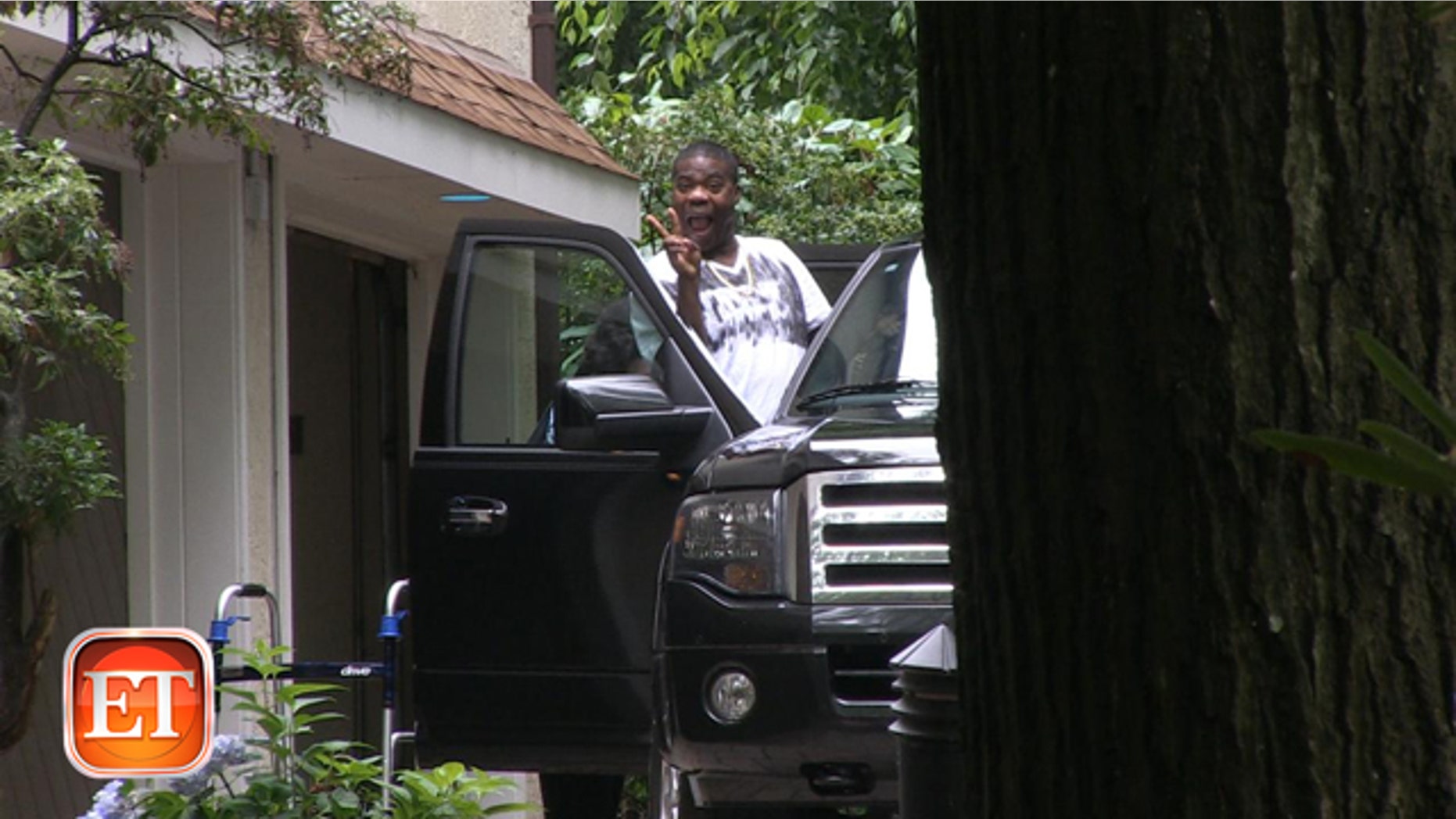 In one of his first appearances since the tragic June 7, 2014 car accident on the New Jersey Turnpike that left him in critical condition, Tracy Morgan spoke out for the first time and appeared to be in good spirits, while leaving his house in New Jersey.
On Monday, Morgan flashed a peace sign and thanked everyone for the outpouring of support he's received since the accident.
Video: ET Investigates Tracy Morgan's Horrific Car Crash
"I'm OK," he told photographers simply. "I love you very much. Thank you. I appreciate everything."
The "30 Rock" star, 45, sustained a number of serious injuries stemming from the accident, including a broken leg, a broken femur, a broken nose and several broken ribs.
On Saturday, Morgan's rep confirmed he's finally out of rehabilitation.
"Tracy has been released from the rehabilitation center and will continue his recovery efforts at home with an aggressive outpatient program," his rep told ET. "He asked me to pass along his sincerest gratitude to everyone who has helped him get to this point. He would also appreciate some privacy during this crucial point in his recovery."
Morgan is suing Wal-Mart for negligence on the store's part that led to the accident -- Wal-Mart driver Kevin Roper allegedly hit the limousine van Morgan was riding in.
Related: Tracy Morgan Sues Wal-Mart After Fatal Car Crash
Plaintiffs in the suit include Krista Millea, wife of the late comedian James McNair who died in the accident, as well as Morgan's assistant Jeffrey Millea and comedian Ardie Fuqua