TLC's New Show 'Big Sexy' Chronicles Issues Faced by Plus-Sized Women in the Fashion Industry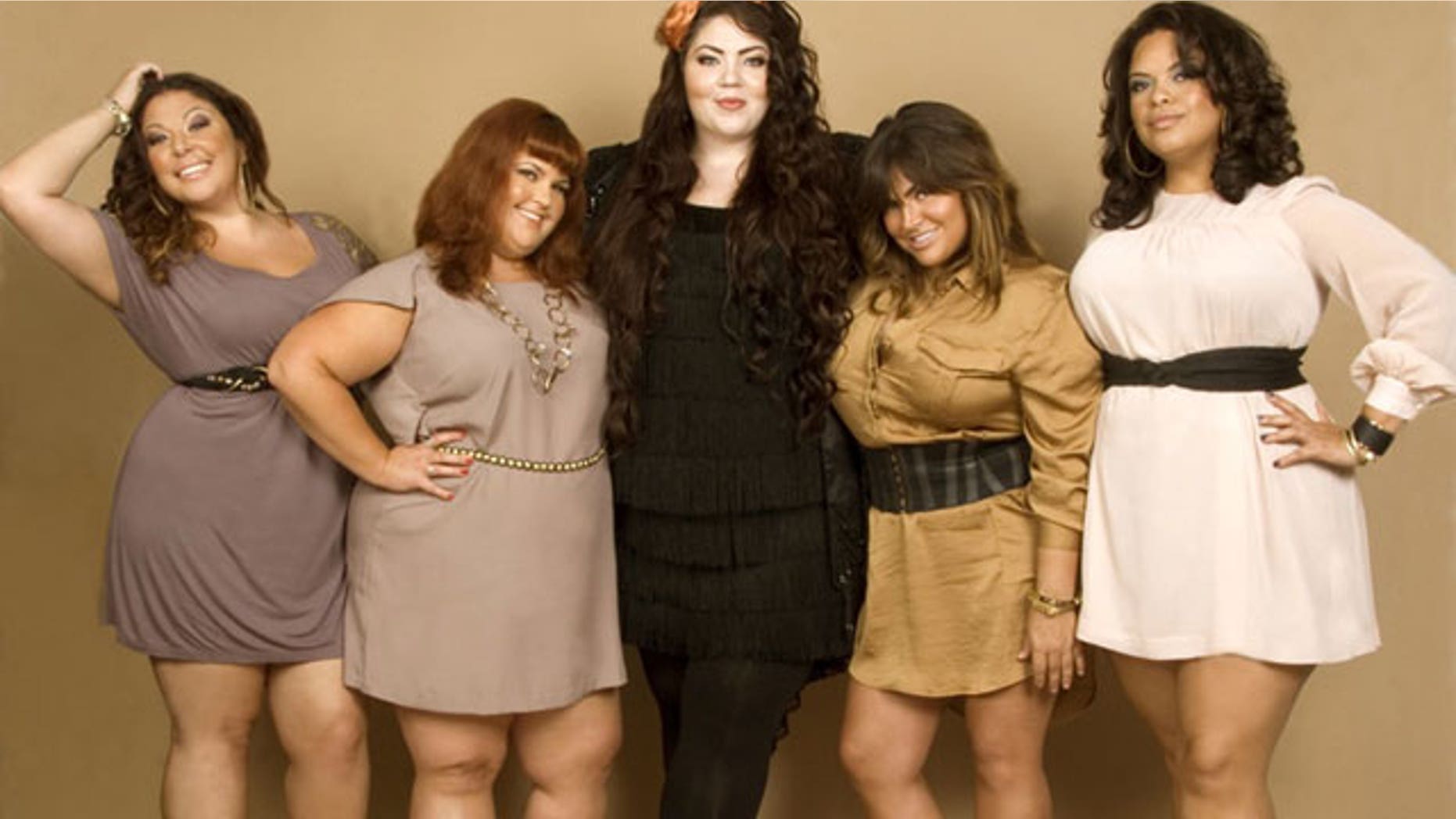 Thought New York's fashion and modeling arena was just for itty-bitty beauties? Well, think again.
Premiering Tuesday, TLC's new three-part reality series "Big Sexy" brings to light the ins and outs of making it in a notoriously pin-thin industry when you're a gal who likes to have her cake and actually eat it too.
"People will be surprised about how relatable we all are. People assume a lot of things about plus-sized women, that we're lazy or unhealthy, but you will see it's not the case. We're really funny and really interesting, I think people of all shapes and sizes and from all backgrounds will be able to relate to at least one of us," 29-year-old aspiring model, Tiffany Bank, tells FOX411'S Pop Tarts column.
From designing clothes to booking modeling jobs, Bank is joined by four larger-than-life New Yorkers (Leslie, Audrey, Nikki and Heather) all of whom are chronicled in the series as they seek to overcome any weight bias and prove that plus-sized pounds shouldn't stand in the way of success.
"I'm always in really uncomfortable situations, especially in situations when you are at a general casting where you can have plus-sized models and straight-sized models. You're always looked at a little bit longer than everyone else, and there's this big misconception in the industry that you don't have to work as hard to be a professional plus-sized model," Bank said.
"But there are standards and competition. I've had to deal with a lot of criticisms from you're not tall enough, or small enough, or whatever enough. And of course I've been told I am too big for fashion, and my butt is too big. But now I joke around because my butt is what I love most about myself, and the boys don't complain either."
"Big Sexy" also explores how big is too big for the Big Apple. On another occasion, the glammed-up girls are given their marching orders after being rudely rejected by the man behind the velvet rope of a prestigious Manhattan club.
"Is there an official weight restriction?" they ask, upset.
Clearly, there is still a long wait before a little extra weight is openly embraced by the cliques of high society.
"As an industry, we have definitely have improved in leaps and bounds, having plus-sized models in major editorials and magazines is a really big deal, but I still think we have a long way to go as far as being fully accepted," Bank added. "I want to go shopping and have the same options as someone who is a smaller size. As a plus-sized consumer, that would be the biggest change in terms of feeling like we are included. We need to keep the conversation open and momentum flowing so teen girls coming into this can have a better experience shopping and being accepted by society."