Tie me up, please! Chace Crawford guns for 'Fifty Shades of Grey'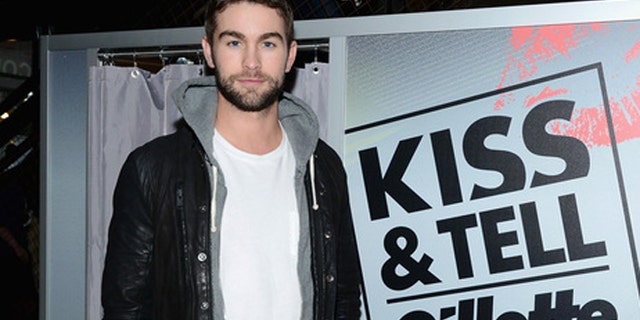 NEWYou can now listen to Fox News articles!
Ever since news of a cinematic version of E.L James's kinky novel "Fifty Shades of Grey" hit Hollywood last year, all talk has been on who will play business magnate Christian Grey and his college graduate hookup Anastasia Steele.
And now that his long run on CW's "Gossip Girl" has ended, Chace Crawford is looking for work, is up for the Christian Grey challenge, and wants the filmmakers and studio executives to know.
"I would love the challenge. I have not read the books, but what I know is that it is risqué, and to be honest, anything to shake up from the way I have been going would be good," Crawford told FOX411's Pop Tarts column. "Hey, if they ask me to come and read, I would definitely do so. I don't even know what the character is like; I haven't read anything or heard anything about it!"
So we warned him. Risqué is one thing, but loads of S&M and porn-like scenes would be his daily duty.
"I am only comfortable with S&M sex scenes! The other ones are just too simple and boring for me," Crawford joked. "I actually think, whether it is a sex scene, or screaming at something to get something across. I think it is kind of attacked the same way, and you're in the work mode, and you stay professional. It has never been awkward or intimidating."
But clearly, the pinch of not being on-set is weighing down the Hollywood heartthrob, who hit up New Orleans over the Super Bowl weekend to join a test panel of women to experiment if they prefer stubble or clean-shaven, on behalf of Gillette and their "Kiss & Tell" experiment.
"I am not clean-shaven, I have a two-week unemployment beard going on," Crawford added. "But I always just go with the flow. I roll out of bed, shower and that's about it. I don't even normally like to shave, but I have a handful of these Gillette razors in my briefcase now, so maybe I will soon."
Danielle Jones-Wesley contributed to this report.