Guy Fieri not kicked out of Super Bowl party, Maxim chief claims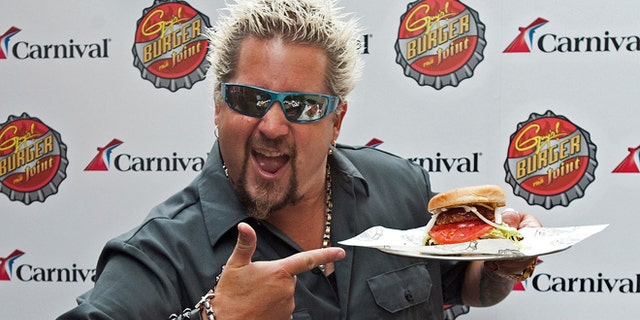 Guy Fieri wasn't stirring up trouble at Maxim's Super Bowl party last weekend, the magazine's chief content officer said.
In an article posted on Maxim.com, Dan Bova set out to dispel reports that Fieri was kicked out of the Maxim bash in New Orleans.
"As the person who invited him and spent a good portion of the weekend having beer poured down my throat by him, I can assure you that this is complete B.S.," Bova said.
But according to US Weekly, the Food Network star got into a huff and was thrown out of a party when he was denied entry to its VIP section because he was wearing the wrong bracelet.
"He couldn't get into VIP," the magazine quoted a source as saying. "He threw a fit and was kicked out!"
The Maxim article doesn't specify whether or not Fieri was allowed in the VIP section of the party.
Fieri has been having a rough time recently. His restaurant for the New York City masses, Guy's American Bar and Kitchen, was recently flayed in a now infamous New York Times restaurant review.
A Food Network rep had no comment. Fieri's personal PR did not immediately respond.