Three Dog Night singer Chuck Negron recalls decades-long drug battle: 'I loved getting high'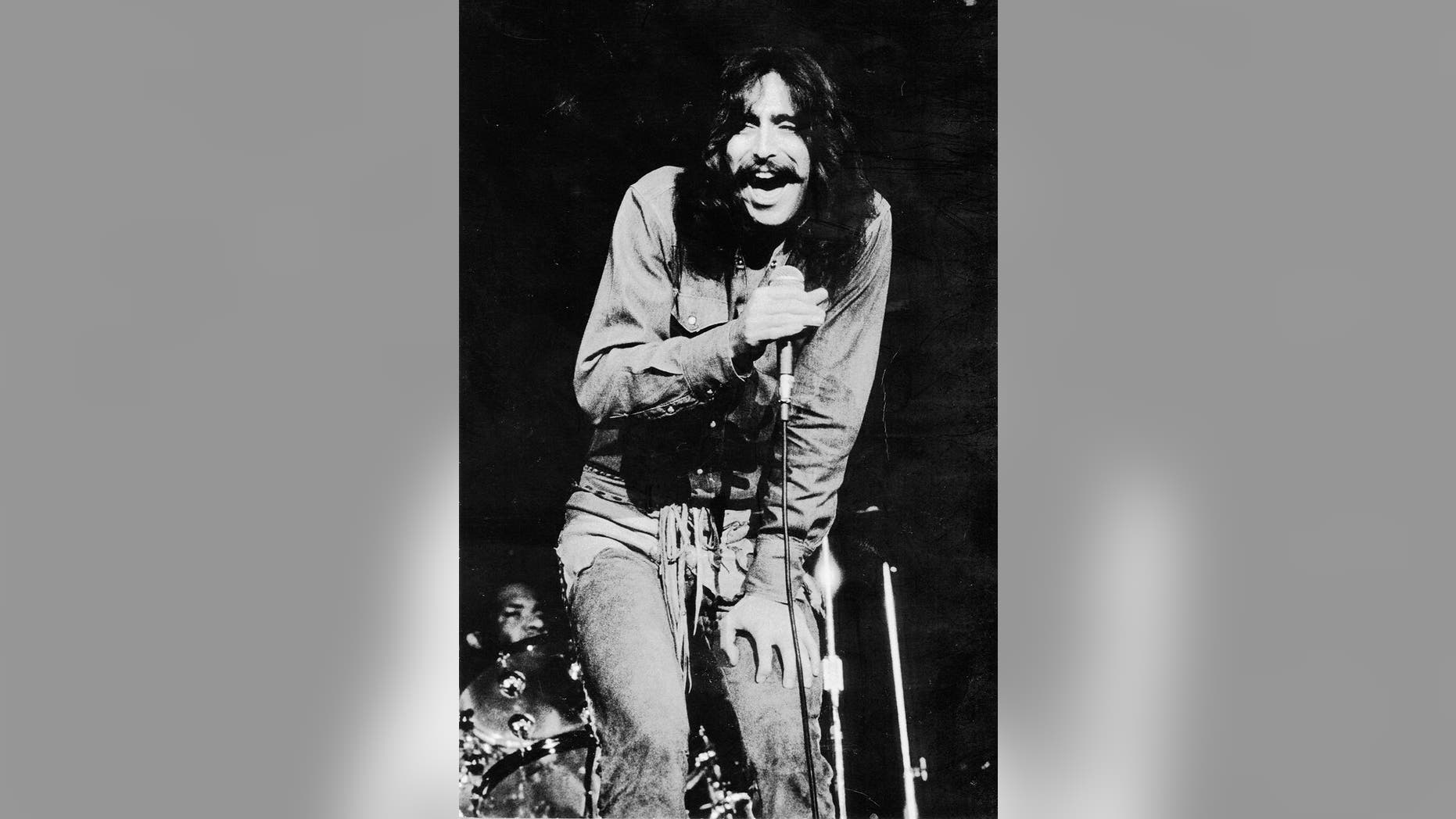 When Scott Weiland's mother asked Chuck Negron to meet her son, he didn't think twice to say yes. However, he was shocked by what he saw.
Weiland, front man of Stone Temple Pilots and Velvet Revolver, was at a photo shoot in the Four Seasons. Negron thought the fellow rocker would be in rehab for his drug addiction. And he didn't believe Weiland had quit cold turkey, as his mother allegedly insisted.
"I [told her]… 'Look at him. Trust me, he's got something,'" the 75-year-old told Fox News. "He's doing a photo shoot for God's sakes. When I kick [give up drugs] I'm in a corner throwing up."
Negron originally achieved fame with '70s rock band Three Dog Night thanks to hits such as "One" and "Joy to the World," among others. Having fought his own battles and nearly losing it all, he approached Weiland that day with a startling revelation.
"… I said, 'You know, you have to understand, you look terrible,'" Negron recalled. "He didn't like that. And I said, 'You know, I've never said this to anybody, but… I think you're gonna die.'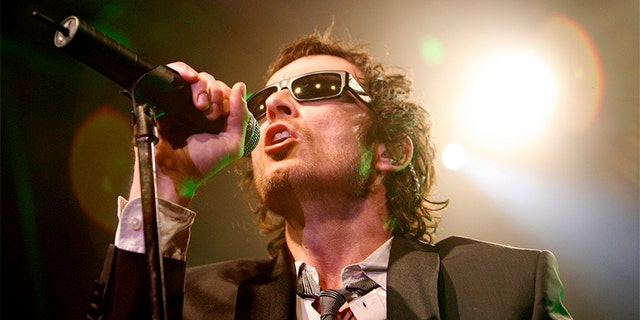 "And he died. He was very upset that I said that to him, he never wanted to speak with me again. So now I won't say that again, because it's too real for some people. But, in fact, he looked like he was gonna die and he did."
Weiland passed away in 2015 at age 48. The Hennepin Medical Examiner revealed the performer died from an overdose.
Negron recently re-released his tell-all, "Three Dog Nightmare," with 11 new chapters and over 100 photographs. The book chronicles his own journey on how he finally discovered sobriety after years of suffering "the pathetic life of a heroin addict."
Negron's encounter with Weiland wasn't the first time he tried to help an ailing rock star. He described how the Musicians' Assistants Program (MAP), which provides members of the music community access to addiction recovery treatment, reached out to him with a special request.
"I got a call from Buddy Arnolds, who started the program, and he said, 'Kurt Cobain is at this hospital, and I just visited him. He would like to meet you,'" said Negron. "He wasn't aware of my music… He was aware of my being a world-class junkie. He wanted to meet the junkie that got clean."
Negron agreed, but the next day, he was told the Nirvana singer was "a little fragile and embarrassed," causing the meeting to be put on hold. A week later, he would hear Cobain's name again.
"They called me again and they said, 'You need to come down and speak to him,'" he explained. "The next day I was getting ready to leave and they called me and said, 'He jumped out the window and left.' He could have walked right out the door, it's not a prison. He was just so ashamed he snuck out and a couple of days later he killed himself. And I know that hopelessness, that despair when you just give up."
Cobain was found dead at age 27 in 1994 from a self-inflicted gunshot to the head.
Negron has been sober for 26 years and he's been completely candid on how difficult it was to finally get clean. The father of four, ruled by his love for heroin, entered rehab 37 times and at one point even lived in a cardboard box on LA's infamous skid row.
"It's terrible, I have to say, I loved getting high," said Negron. "I mean, I loved it. It became my life… For a time, I didn't want to stop. When I even thought about stopping, just for a while, I couldn't.
"For a while, I just went in there to clean up and get my health back, with the idea of using again when I came out. Then… I had to go in just to get my family off my back, to get my loved ones, my wives, whatever, off my back… My family, everyone… just couldn't bear to see it anymore."
Negron credited CRI-Help, a drug rehab center in Los Angeles, as well as his friend, musician Mike Finnigan, for offering a completely different approach to facing his crippling addiction.
"He came to visit and told me, 'Chuck, you have to pray and you have to ask for the acceptance of God's will in your life'," said Negron. "… I fell asleep in the middle of a horrific withdrawal… But there is no sleep really because your body is just aching, it's electric… [But] when I woke up, the obsession was gone. And I knew God had helped me.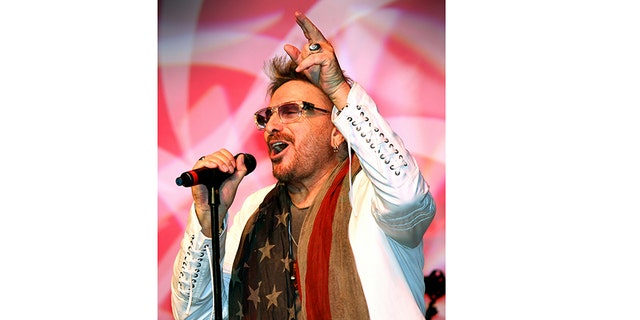 "I believe God came and did for me what I couldn't do for myself and relieved me from the bondage of addiction… I knew God had helped me. From that time on my faith grew stronger and stronger. It changed my life."
Negron has not only dedicated his life to music, but also to help others in need. He willingly speaks with other addicts and offers them advice, along with a listening ear.
And he's aware those entering rehab may not always be seeking guidance. He certainly wasn't.
"I didn't go to CRI-Help to get sober," said Negron. "I went in there because I had no place to go. I had no place to live. I needed some place to sleep, eat… I think I was probably too messed up and too stupid to know how close to death I was."
Today, the grandfather of eight is at peace. He insisted his faith is stronger than ever and his drive to create music is ever-present. Negron said that more importantly than losing his own life, he refuses to lose his family.
"I have a 47-year-old daughter, who we're very close now… But her mother left, took her, I didn't see her for years," said Negron. "I have a son, Chuckie, whose mother was an addict. I was an addict. And he ended up, of course, being an addict… He ended up in prison, which broke my heart… Now he's clean and doing well."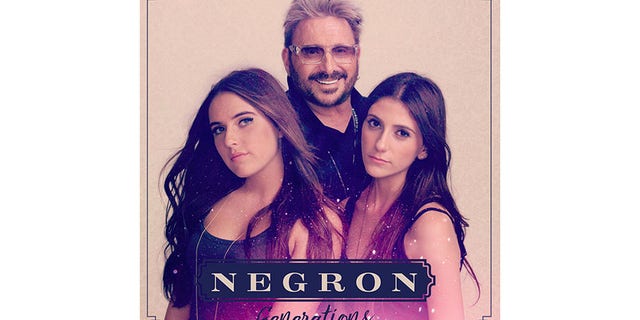 Negron said that after getting sober and relying on faith, he's happily embarking on a new chapter in his life, one that will allow him to share his story in hopes of inspiring others.
"In a sense, I'm a little kid in here," said Negron. "I didn't wake up until I was 50 years old. I turned 50 before I had one year clean and sober. I woke up late."