Thomas Gibson kicked off 'Criminal Minds' after allegedly kicking writer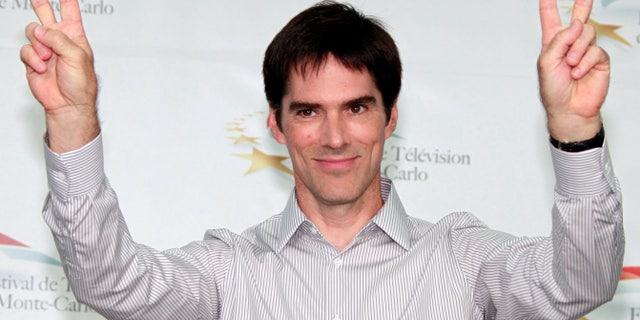 "Criminal Minds" star Thomas Gibson has been fired from the CBS series after news broke that he allegedly kicked a screenwriter during a creative dispute.
"Thomas Gibson has been dismissed from Criminal Minds," ABC Studios and CBS Television Studios said in a statement sent to FOX411. "Creative details for how the character's exit will be addressed in the show will be announced at a later date."
The actor told us in a statement, "I love 'Criminal Minds' and have put my heart and soul into it for the last twelve years. I had hoped to see it through to the end, but that won't be possible now. I would just like to say thank you to the writers, producers, actors, our amazing crew, and, most importantly, the best fans that a show could ever hope to have."
According to TMZ, the actor had a creative dispute with a writer a few weeks ago and allegedly kicked the writer in the leg during the spat.
Sources on set told TMZ the writer complained to his agent who then contacted the CBS executives, and the network initially suspended Gibson.
FOX411's Diana Falzone contributed to this report.