The Replacements reunite to play three festival dates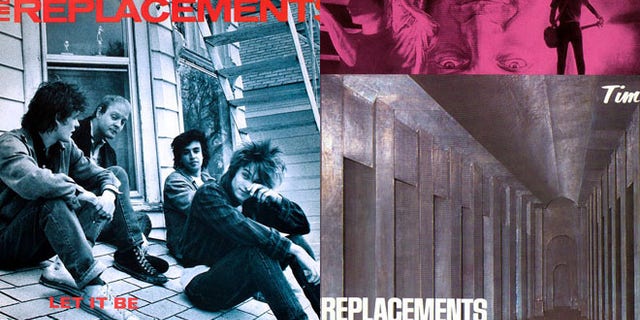 That's what fans of the '80s alt rocker pioneers The Replacements have been feeling since the band broke up in 1991.
That's what fans are saying Thursday after news broke that the beloved, rag-tag crew from Minneapolis will be reuniting for a series of festival dates.
Singer song writer Paul Westerberg, bass player Tommy Stinson, and a drummer and guitarist to be named later, will play Riot Fest in Toronto, Chicago, and Denver in August and September.
Westerberg and Stinson got together earlier this year to record an EP of material to help out former Replacements guitarist Slim Dunlap, who had suffered a stroke. At the time, when asked by Rolling Stone if the Replacements could reunite, Westerberg replied: "Well, for the first 10 minutes, I thought, 'Yeah! I'm ready.' After a couple of hours, it was like, 'Uchhh, man, you've got to be kidding.' It's possible. I'm closer to it now than I was two years ago, let's say that."
The Replacements released seven albums in the 1980s and early 90s, including the classics "Let It Be" and "Tim." Tapped to be the next big thing in rock, the shambolic crew, more often than not drunk when performing, never managed to make it from indie gods to a successful, mainstream band, mostly due to their inability to clean up their act, or follow the rules.
An example: in the age of MTV, the band released a song, "Seen Your Video," professing their distaste for the medium, and then released a video for their single, "Bastards of Young," that consisted solely of a camera pointing at a stereo speaker vibrating as it played the song.
In black and white.
After the Replacements broke up, Westerberg pursued a successful, if uneven, solo career, while Tommy Stinson joined up to play bass in the reconstituted Guns 'N Roses. Drummer Chris Mars, who had left the band after its fifth album, is now a visual artist. Original lead guitarist Bob Stinson, Tommy's brother, died of organ failure in 1995 resulting from years of drug and alcohol abuse.