The Hollywood Power-Player Everyone Should Know About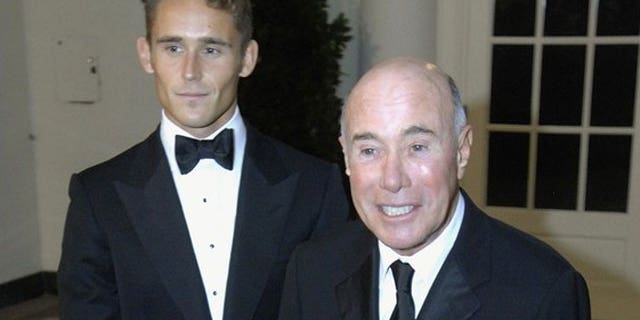 NEWYou can now listen to Fox News articles!
Famed Beverly Hills Courier columnist George Christy gives you an insider's peek into Hollywood's A-list parties and personalities.
Billionaire producer and philanthropist David Geffen is a Hollywood superpower everyone should know. He sat in the honored spot to the left of Michelle Obama during the state dinner that First Lady and President Barack Obama hosted at the White House for India's Prime Minister Manmohan Singh and wife Gusharan Kaur. Loyal David had orchestrated a major fundraiser for Obama's presidential campaign, having mustered $1.3 million at that event, boldly critiquing Mr. Obama's rival, Hillary Clinton, as "polarizing" to New York Times columnist Maureen Dowd during the presidential race.
Couples were seated together at tables of 10 that were color-schemed in parrot green and purple, with David escorting his mate, Jeremy Lingvall, 26, to the green curry prawn dinner for 338 guests. Other Hollywood invitees included Steven Spielberg, Endeavor Agency's Sarah and Ari Emanuel (brother of White House chief of staff Rahm Emanuel), Dreamworks' Marilyn and Jeffrey Katzenberg.
A Brooklyn native with Lithuanian and Ukranian ancestry, David remains a dedicated Democrat, along with Steven Spielberg, his filmmaking partner. With his entrepreneurial genius in music, movies and investments, he's amassed a fortune estimated at $4.6 billion, making him one of our richest denizens in the entertainment community. Or, for that matter, anywhere.
RELATED: Click here to read George Christy's full column at the Beverly Hills Courier.