'The Deserter': Story of U.S Marine Who Faked Kidnapping to Become Hollywood TV Movie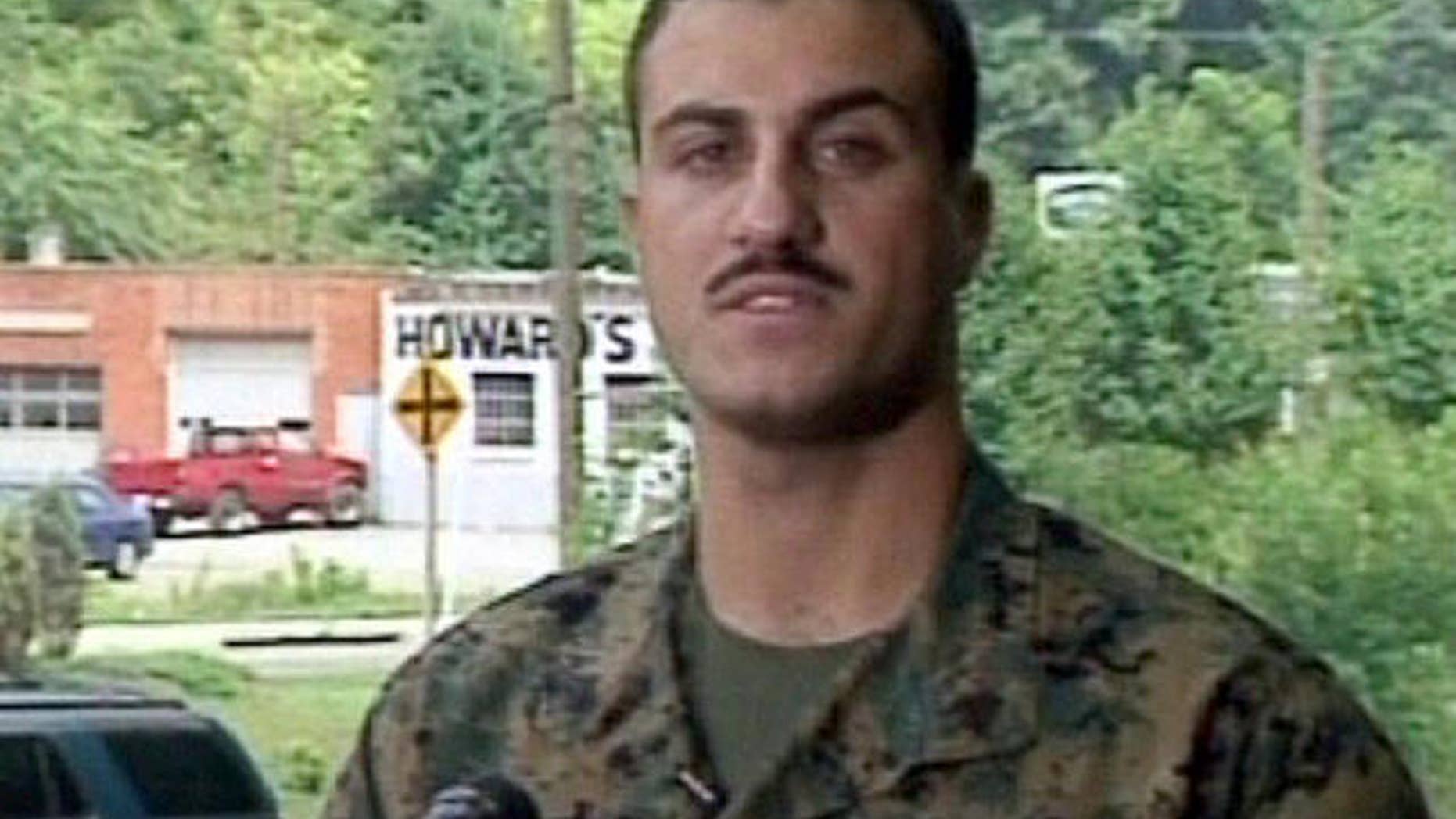 United States Marine Corps Corporal Wassef Ali Hassoun hit headlines in 2004 when he was charged with desertion for leaving his unit, after allegedly working with others to construe a hoax to make it appear as though he had been kidnapped by terrorists on June 20, 2004 while serving in Camp Fallujah, Iraq.
A few days after Hassoun's disappearance, a photo of him, blindfolded and with a sword brandished behind his head, appeared on the Arabic news network Al-Jazeera, along with a message that he was being held captive and on the verge of being decapitated by a group called the National Islamic Resistance unless detainees in "U.S.-led occupation prisons" were released.
However, the following month the Marine emerged unscathed at the U.S. Embassy in Beirut, Lebanon, prompting a five-month military investigation into his "disappearance" which resulted in criminal charges for of desertion, loss of government property, and theft of a military firearm. At the time, Hassoun emphatically denied that he deserted his post.
Hassoun was again charged with desertion in 2005 after failing to return to his base in North Carolina after authorized leave.
Now Hassoun's tale is headed for Hollywood.
Los Angeles-based image consultant Michael Sands, who served as a representative for Hassoun's family in 2005 while also working as media liaison for the Pentagon and Marine Corps Public Affairs, has written the television movie script "The Deserter" with retired FBI agent and author, Bob Hamer.
"Hollywood is not seeing a realistic picture of heroic marines and military in most films, so the time has come to tell the story of these people and the sacrifices they make," Sands told FOX411's Pop Tarts. "Wassef wanted to leave the military but he didn't do it in an appropriate, truthful way. I think this is an important story to be told."
In 2005, Sands negotiated book and movie deals on Hassoun's behalf in an effort to clear his name, however those deals fell through.
Attempts to reach Hassoun were unsuccessful, and his brother Muhammad did not respond for comment.
It is believed Hassoun resides in Lebanon, returning to his birth country amid the criminal charges were filed against him, and he has yet to appear in a military court and face these charges. Hassoun's file remains open, however in keeping with but in keeping with Corps policy for deserters, the military would only attempt to pick him up and return him to base if competent civilian authorities were to arrest him.
"Perhaps over time the family may want to clear their name and will continue to offer more information," said the film's theatrical agent, Jeff Fisher. "The Hassoun family gives a little information as they go, but if they can get Wassef to come forward – that's gold. We hope the family will want their story told and maybe then Wassef will come out of hiding."
And unlike a lot of what is churned out of Hollywood, co-writer Hamer said it will be absolute priority that military life is portrayed as realistically as possible.
"I understand the military judicial system. I understand the reports. I understand the lingo, I understand the brotherhood. I can give a realistic vision. Most importantly, I was also a Marine, and the truth is the audience wants to see heroes. I don't think we see enough real heroes," Hamer said. "I think (most Americans will be shocked to see) the rollercoaster ride of a Marine who is initially thought to have been a deserter, then a hero, then a deserter."
In addition, Sands and Hamer intend to spin the made-for-television movie off into a television series.