'The Bachelorette' recap: Dramatic exit, bombshell confession in part 1 of season finale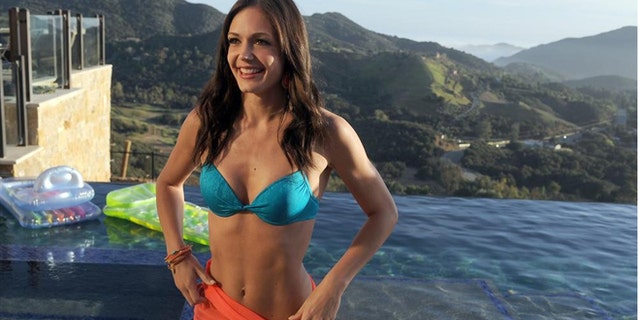 The producers of "The Bachelorette" decided to drag out the finale into two weeks, but after a shocking exit in Antigua during last night's episode, it looks as though it may be worth it.
The week—also known as Fantasy Suite Week—started off quite normally. Bachelorette Desiree Hartsock took Drew Kenney to a local festival in Antigua for some dancing and shopping, before offering him the chance to spend the night alone with her without any cameras—a "Bachelorette" tradition when it is down to three suitors.
"I'm ecstatic," Drew said. "I don't want to ever give up time with you."
Des then took Chris Siegfried on a helicopter ride to nearby Barbuda Island for some fun in the sun.
His answer to the Fantasy Suite proposal? "I think that it's a great opportunity to spend more time with you."
At this point, instead of cutting to the beginning of Brooks Forester's tropical date, confused viewers watched an extended scene from his hometown date in Utah last week, shortly after Brooks said goodbye to Des.
An obviously upset and conflicted Brooks told his family that he was having some doubts.
"I love my relationship with Desiree and I keep wondering why it is that I'm not at the stage yet to say to Desiree, 'I love you.'" he said. "The idea of proposing to her at the end of this makes me really uncomfortable."
Uh oh.
In an almost cruel parallel testimonial, Des dished about how excited she was for her date with Brooks.
"Even though I'm falling in love with the other guys, I still have deeper feelings for Brooks," she said. "I know that I am falling in love with him."
After arriving in Antigua, Brooks invited Chris Harrison over to talk.
"I don't feel like I'll regret this…I think I've come to a conclusion where I don't think that Des is the love of my life," Brooks told the host. "I gave it everything that I had and I love so many things about Desiree, but I'm not in love with her."
Meanwhile, Des is telling the camera, "I'm in love with Brooks and I miss him every day that I'm not with him."
Brooks finally headed to the beach to meet an excited Des. Her smile quickly faded, though, after seeing his gloomy expression.
Brooks took Des to the dock and proceeded to do a lot of rambling. Des quickly understood what Brooks was getting at and her eyes filled up with tears.
"I know what you're going to say," she said sobbing.
"It takes me a while when I see you again to remember what we have," Brooks said trying to explain himself. "I feel like I lose it."
Des managed to choke out a "Why now?" to which Brooks responded that he always felt he needed more time, so waited to make his decision.
"I don't feel like the moments apart are hard enough," he said.
In another bombshell, Des admitted something that most Bachelorettes don't until the end of the finale—that she is indeed in love with Brooks.
"I love you, I do," Des said through tears. "You're the only one that I could say that to. It sucks because for once in my life I was hopeful. It just sucks that I loved you. I do love you, regardless."
Des confessed that she felt conflicted because she immediately developed feelings for Brooks and wanted to go on dates with him over other men.
"I didn't want to share my heart, I wanted to give it to you," she said.
After several more minutes of crying, Des walked Brooks out and then hysterically fled back to the dock.
Brooks couldn't make himself leave right away, so he stayed and paced back and forth.
"This is the worst day of my life," he said. "This is way worse than I thought this was going to be."
"This throws everything off, having Brooks gone," Des said. "It breaks my heart. I just can't love [Drew and Chris] as much as they love me and that's not what they deserve. Honestly, for me it's over."
Wow.
Part two of the unpredictable "Bachelorette" season finale airs next Monday at 8 p.m. ET. on ABC.