Technical glitch mars Jimmy Fallon's Golden Globes monologue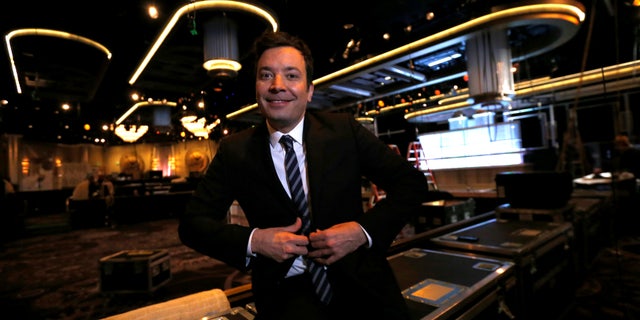 A stunned Jimmy Fallon was forced to improvise when the 74th annual Golden Globe Awards began with a colossal technical glitch that left him without a teleprompter.
The funnyman seemed flustered when he took the stage after his pre-taped musical opening and had no script to turn to.
"I can think of something," he said nervously. "Cut to Justin Timberlake please."
RED CARPET PICS: SO HOT, OR SO NOT?
As the teleprompter issue continued he said, "I'll make up this monologue… We're here. This is what happens at the Golden Globes. Already you have your Golden Globes moment."
The celeb crowd seemed as surprised as Fallon and murmured a few laughs as they awaited a fix.
He told the audience another screen was being set up and pretended to trip, trying his hand at physical comedy.
The issue was resolved after several moments, and Fallon kicked off his monologue by taking swipes at President-elect Donald Trump.