Taylor Swift Breaks the Celebrity Mold: I'm Not Complaining About Fame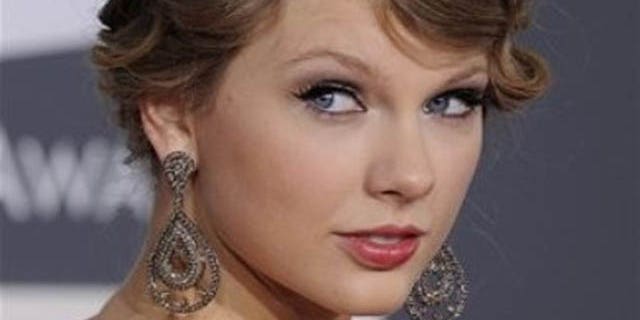 LOS ANGELES – Country-music singer Taylor Swift says being famous isn't nearly as difficult as most celebrities make it out to be.
In fact, while so many big-name stars complain about the downside of fame - the paparazzi, the pressure, the tabloids, the constant travel, and the lack of privacy – this young starlet had not a single negative thing to say about her star-studded existence.
"There's nothing that hard about it," Swift told us. "It's not that tough, I'm not complaining."
But that's not to say the young star doesn't find herself caught up in a controversy or two. Swift certainly hit the headlines at last year's MTV Video Music Awards when her acceptance speech for Best Female Music Video was suddenly interrupted by Kanye West, who stormed the stage and declared to the worldwide audience that Beyonce deserved the award.
A year later, at the 2010 VMAs earlier this month, Swift finally addressed the traumatizing incident by debuting her new song "Innocent" – and the 20-year-old now finally feels healed.
"For me, I felt like performing VMAs was the best way to go out there and sing how I was actually feeling, being there really helped put all that behind me," Swift told Pop Tarts at the annual All for the Hall concert, which benefited Nashville's Country Music Hall of Fame and Museum, held in Los Angeles last week.
The country music sensation is set to release her new album "Speak Now" on October 25, and just like records past, will provide a candid look inside her very personal diary.
"I've written all the songs on it about things that have happened over the last two years, and a lot has happened over the last two years. It's been every eventful, a lot of adventures and misadventures," Swift said. "I have a lot fun doing this and getting to write songs about what happens in my life, but putting it all out there in your music – all the details – you're taking a chance with that because you are very vulnerable."
During the show, in which Swift performed alongside music legends Vince Gill, Emmylou Harris, Kris Kristofferson and Lionel Richie, she also let us in on her reason behind writing so many songs surrounding the trials and tribulations of falling in love.
"Naturally, I want to write songs about love and relationships because I find it find it all very confusing," Swift said. "(When I meet someone new) I live somewhere between hope and fear. Hope that this time it could be different, and fear that it will turn out like it has before."