Taylor Momsen Too Young to Be Talking About Sex Toys, Critics Say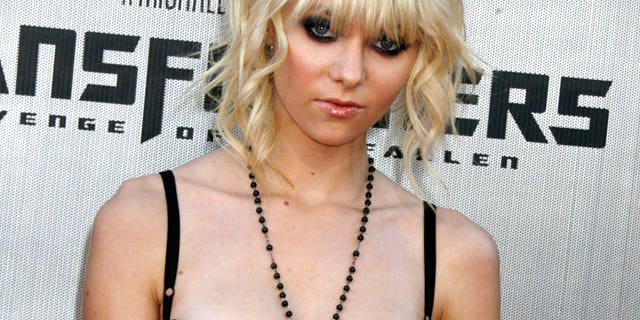 NEWYou can now listen to Fox News articles!
"Gossip Girl" star Taylor Momsen, who turned 17 yesterday, is speaking publicly about her affinity for sex toys.
Momsen, who is not legally of age to enter venues that sell sexual paraphernalia, recently divulged intimate details to Disorder Magazine. When asked if she is currently single, Momsen confirmed, and also added that she is "bored of men" and that her "best friend is her vibrator."
So while critics are quick to condemn fellow teen sensation Miley Cyrus for a little dirty dancing or a racy photo or two, is it instead Momsen who people should be questioning?
Shirlee Smith, CEO of the Talk About Parenting organization, thinks so. "In my way of raising daughters, she shouldn't be involved with 'men' and any of these men who have driven her to sexual boredom belong locked up because our society says men having sexual encounters with those under the age of consent are criminals," she told FOX411.com.
RELATED: Momsen Recreates Last Supper in Latest Video.
Dr. Bill Donohue, President of The Catholic League, concurred.
"Our society was a much happier place when Annette Funicello pranced around as a 'Mickey Mouse Mouseketeer,' and now we have Taylor Momsen prancing around with a dildo in hand," he said. Looks like this gal's got lots of issues. No wonder she voiced her insanity in a magazine called Disorder."
Dr. Scott Turansky of the National Center for Biblical Parenting echoed similar sentiments.
"Taylor Momsen is projecting a negative image that will result in failure in her life," he told FOX411.com. "Sadly, she is influencing other young women to follow in her steps. Unfortunately the fame and fortune of Miss Momsen is misleading and many of these girls will find out only too late that they're following the wrong model."
Momsen, who is currently on tour with her rock band "The Pretty Reckless," has expanded her repertoire far beyond chatter of vibrating gadgets. The blonde beauty described her debut album as, "A life record and it confronts issues and goes, here's what f**king sucks about everything and I don't' really know how to fix it but I'm f**king dying and I'll sing about it. It covers all the bases of life — love, death, sex, religious, politics, murder, hate, drugs."
Judging by Momsen's description of her music, it appears the former "Grinch Who Stole Christmas" star has come a long way since her days of singing Yuletide carols. Could her newfound notoriety potentially jeopardize her stardom or ability to work in Hollywood?
"Taylor Momsen may be 'bored of men' but I'm bored of brain-dead starlets who abuse their fifteen-minutes of fleeting fame by making outrageous statements calculated to produce outrage and gather attention," said talk show host and film critic Michael Medved. " When her career as a distinguished thespian runs its course she can always get work doing infomercials for the vibrator industry."
However, some entertainment industry experts think Momsen's words are just par for the course.
"Momsen is a rock star. She seems right where she should be in terms of personality and brand," explained Jenn Hoffman, a Los Angeles based celebrity media guru. "She is definitely finding a way to keep herself in the limelight and make sure we know she's a 'bad girl.' She knows her statements about teen sex will alarm some people, so she chooses to keep talking."
Glenn Selig, founder of The Publicity Agency, agreed, citing Momsen's desire to attract a more mature audience.
"Taylor Momsen did not urge people to hurt themselves or anyone else. What she said is provocative but she did not advocate violence. So, in my judgment, her statement will not be harmful or deadly to her career," he said. "Her words will not win her a starring role on Disney Channel or Nickelodeon, but it's clear that is not what she wants anyway. Controversial can often be a good thing in Hollywood. The truth is she will get more headlines from saying what she did, than admitting she simply does not have a boyfriend."
Momsen's manager did not respond for comment.