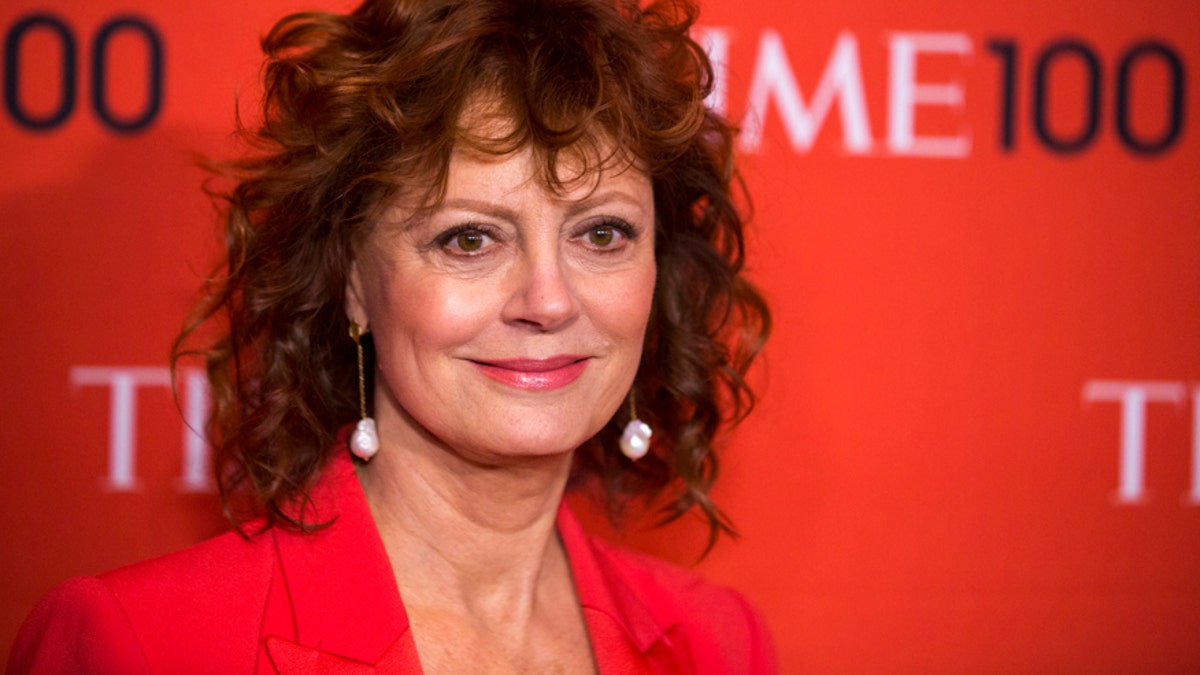 Susan Sarandon doesn't care if her political stances cost her work.
"I feel like that's kind of like worrying if your slip is showing when you're fleeing a burning building," the Oscar winner and activist told Jimmy Fallon on "The Tonight Show" on Tuesday, explaining that her job isn't always her priority.
"I'm gonna be a woman much longer than I'm going to be an actor," she said. "I'm gonna be a mother much longer than I'll be an actor."
Sarandon, 70, also joked about being "very lucky" when she'd been arrested for protesting in the past.
"Sometimes when I'm chained to a pole, they take pictures," she said. "They say, 'Do you mind if we take a picture?' I'm like, 'Sure, why not? I'm here!'"
She also snuck in a dig at not just the president, but also at Donald Trump's "The Apprentice" successor, Arnold Schwarzenegger.
"I was reading that the most endangered demographic … whose lifespan has been decreasing as other people's lifespans have been increasing are white men," she said. "So how frustrated are they? … So now we have a reality show star as a president? Come on. And we have two of the worst actors. One is president and one [was] governor of California. What is it, only good actors aren't supposed to have anything?"
The "Feud" star also touched on the white power rally in Charlottesville and systemic racism.
"I think we have to own it," she said firmly. "I think we have to admit that this is a systemic problem, this country was founded on a genocide of Native Americans and on the backs of slaves, and I don't think we've ever really dealt with that … I think that the way you deal with it is to do as much as you can."
She added, "In her last post, Heather [Heyer] said, 'If you aren't outraged, you aren't paying attention.' And I think this is an amazing opportunity for people to pay attention and to have these conversations. Everyone — the mainstream media, the president — everyone was quiet during Standing Rock. Nobody covered that, no one seemed to be outraged at the strip searching, labeling, rubber bullets and people losing eyes and arms — people didn't even know about that. And until people don't need to say 'Black Lives Matter,' we are not free."