Supermodel Hannah Jeter posed for Sports Illustrated when she was pregnant, mag says
It turns out that when Hannah Jeter was posing for her latest Sports Illustrated cover, she was already a few weeks pregnant.
Hannah and retired New York Yankees legend Derek Jeter announced Monday they are expecting a baby girl.
DEREK JETER DEFENDS COLIN KAEPERNICK'S NATIONAL ANTHEM PROTESTS
Hannah made the announcement on her husband's website, The Players' Tribune, Monday morning with a photo of a smiling Derek holding pink balloons.
"He already has a name in mind — he's set on it. (We'll see.)," wrote Hannah. "He'll say when he calls me during the day: 'So, how are you and so-and-so doing?' 'That's not the name yet, sweetie.' Whatever her name is, I know she'll run circles around him."
Sports Illustrated then released two photos of Hannah from the swimsuit issue, which debuts this week.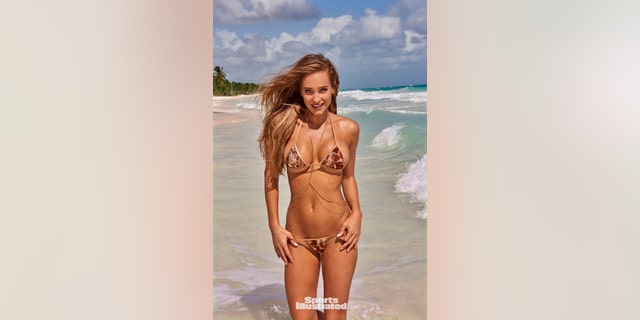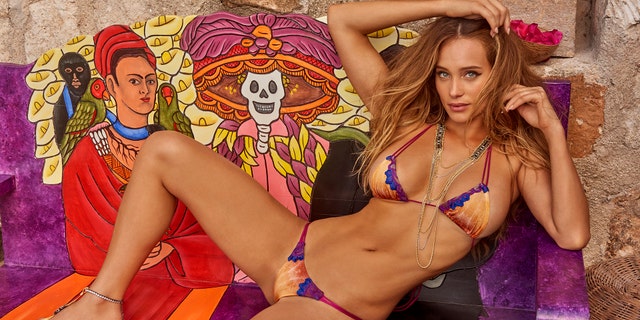 "We want our kids' lives to be as 'normal' as possible," Hannah added. "They're going to be born into such an extraordinary situation. They're going to have to be some strong little people. We don't want them to be defined by their dad's name — for them, we want him to just be 'dad.' That will be the piece of him they'll have that the rest of the world doesn't. It will be special, and it will be theirs."
DEREK JETER AND HANNAH DAVIS TIED THE KNOT
Hannah also hinted that their firstborn is due in May. Derek retired from the Yankees in 2014 and married then-Hannah Davis in July 2016.
Whether their little girl will pick up her father's sport or not is still up to debate.
"And if they want to play baseball, well, we're gonna have a little talk first," said Hannah.