Street artist Sabo places Maxine Waters' head on 'Halloween' billboard
Conservative street artist Sabo has found a new way to scare his fans.
On Friday, an image of the artist's latest work surfaced online featuring a "Halloween" movie billboard that displays the face of Democratic Congresswoman Maxine Waters instead of the head of horror movie killer Michael Myers.
Sabo also added the words "#Uncivil Democrats" above the massive letters that spell out "Halloween."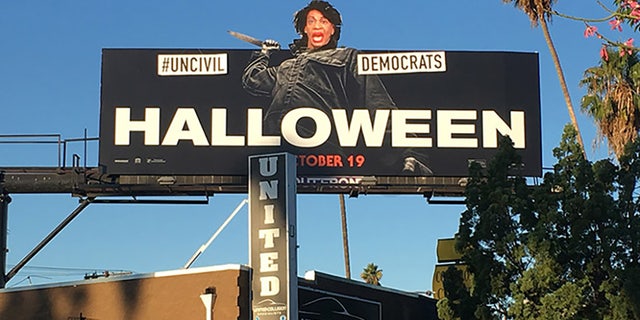 According to The Hollywood Reporter, the fourth installment of the 1978 original film has been advertised with massive billboards all over the city, but the one that now sports Waters screaming head sits above Pico Boulevard.
Sabo spoke to THR and said that his message on the billboard was a reference to Waters telling a crowd back in June to make Donald Trump and his presidential team feel "not welcome."
"If you see anybody from that Cabinet in a restaurant, in a department store, at a gasoline station, you get out and you create a crowd," Waters said at a rally in Los Angeles over the summer. "You push back on them and you tell them they're not welcome anymore, anywhere."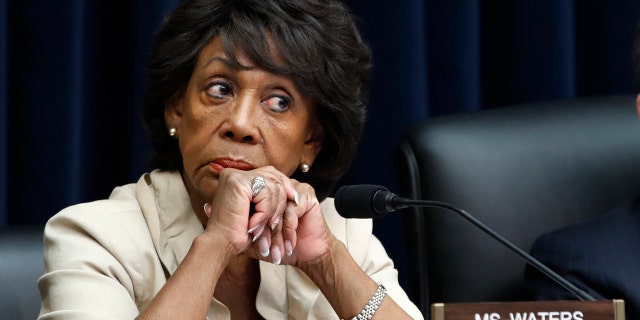 Since Waters' famous speech, notable Republicans including Texas Sen. Ted Cruz, and White House press secretary Sarah Huckabee Sanders have been publically confronted.
According to THR, the film is expected to scare away the competition with an estimated domestic box office opening of $70 million, which would set a record for films released during the Oct. 31 Halloween corridor.
The film features its original star, Jamie Lee Curtis, and hits theaters today.