Steve Martin reportedly becomes a first-time dad at 67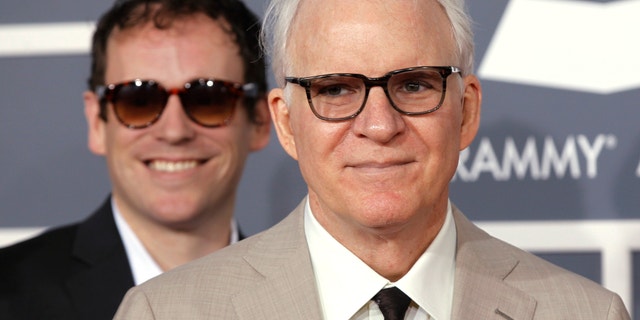 Steve Martin's become a first-time dad at 67, The New York Post reported.
The "It's Complicated" star and his wife, Anne Stringfield, 41, welcomed a child in December and have been spotted nearby their L.A. home with the bundle of joy.
"They've had a baby, and how they kept it a secret nobody knows," a source said. "Steve's very private." The source added, "They are thrilled. They worked hard to have the baby."
The couple married in 2007 at Martin's home in a surprise ceremony where guests, including Tom Hanks and Diane Keaton, were told it was a party.
A rep for Martin declined to comment.