Stella Parton: Country music industry 'a bunch of Southern Baptist hypocrites' when it comes to following up on sex abuse allegations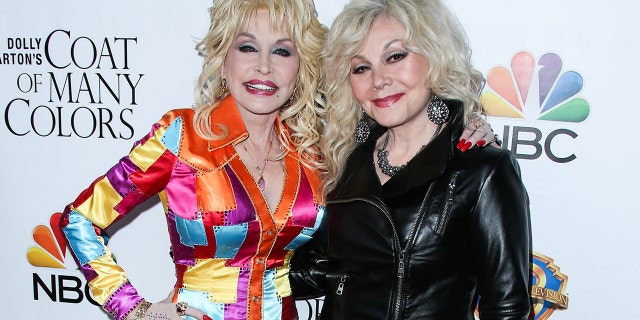 It has been nearly four months since Nashville publicity powerhouse Kirt Webster — who represented country icons like Dolly Parton, Kenny Rogers and Charlie Daniels — was accused by a former client of sexually assaulting and drugging him. But according to Parton's sister Stella, despite the rash of righteous indignation that the allegations sparked, nothing has really changed in Music City.
"It's a good ol' boys town and it's always been a good ol' boys town," the younger sister of Dolly Parton told Fox News. "They hide behind their religion, all of them, a bunch of Southern Baptist hypocrites."
A source noted to Fox News that Webster is Catholic, not a Southern Baptist.
Stella Parton told us while Webster PR has gone under, the issue of sexual harassment and assault within the country music community has been mostly swept under the rug.
"[These types of allegations] need to be talked about and people need to stop being silent on this issue," Stella said.
Austin Rick, the former country singer who rocked Music Row when he came forward to accuse Webster in Oct. 2017, told Fox News the Nashville community has refused to "acknowledge the reality of what has taken place" on its "island of morality."
"I'm pissed off," Rick said. "Both at what happened to me and at the shameful industry response to it. A few white roses and a song or two — while probably 100 percent well-intentioned — aren't going to cut it."
Webster denied Rick's and other former employees' sexual assault allegations at the time and told Fox News he was stepping away from his business to "focus on combating the egregious and untrue allegations" made against him. His PR firm's website then shut down.
But Rick said sexual assault in the country music industry is still an issue that Nashville needs to own up to.
"Nobody in country music has shown the bravery or determination to hold him [Webster] accountable to the truth."
Shortly after the Webster news broke, the Country Music Association told reporters they were not allowed to ask artists questions about unpleasant political topics at the CMA Awards. NewsChannel 5 Nashville's Jesse Knutson also had his credentials revoked from the Country Radio Seminar last week when he asked the organization to address allegations of sexual misconduct.
Both organizations later backtracked on their initial rulings.
When singer Katie Armiger came forward about alleged sexual harassment, she was sued by her record label and told Fox News industry execs consider her to be "a liability." And the DJ who Taylor Swift said groped her — and a jury agreed — was recently hired by a Mississippi radio station, putting him back on the air.
No charges have been filed against Webster due to the statute of limitations, police told us, and Rick said it's back to business as usual on Music Row.
Rick is especially disappointed in Webster's most well-known client Dolly Parton's lack of response to her former publicist's alleged behavior.
One week after Rick accused Webster of assaulting him, Parton dropped Webster and tweeted what many fans, including Rick, felt was a weak response.
"I've worked with Kirt Webster for many years and he has done a wonderful job. I am hoping that the accusations are not true," Parton tweeted on Nov. 3, 2017.
Rick seethed, "The only comment she's given is to say that she hopes I'm a liar. She hopes that myself and Kirt's...other victims are all conspiring to peddle terrible falsehoods — all so that she doesn't have to think any differently about her 'friend' — who has been maliciously exploiting her all along."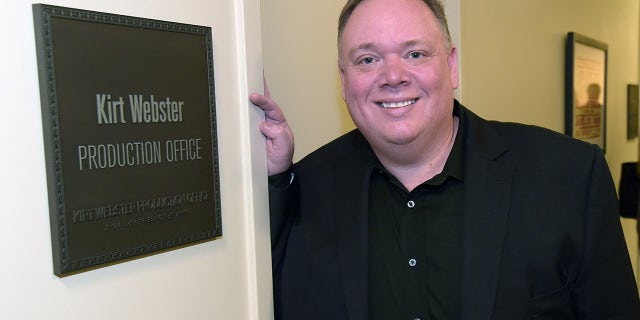 Stella Parton told us she knows her sister "does not condone" Webster's alleged behavior but has "always been very selective about talking about stuff like that."
"I don't know why she can't speak out, but I will," the younger Parton said.
She added she has spoken to Dolly about the allegations against Webster, but Stella said she would not speak on her older sister's behalf.
Dolly Parton has since stayed silent on the matter aside from her intial tweet and has not obtained a new personal publicist, relying on her management team and Dollywood publicists to handle her PR requests. A rep for Parton referred Fox News to the singer's original statement on Twitter when reached for comment on this story.
HARVEY WEINSTEIN SCANDAL: WHAT YOU NEED TO KNOW
Three former Webster employees told Fox News in November that the disgraced publicist offered fans meet-and-greets with the superstar singer in exchange for oral sex.
Parton's manager and record label did not return repeated requests for comment about Webster allegedly using her name in exchange for sexual favors.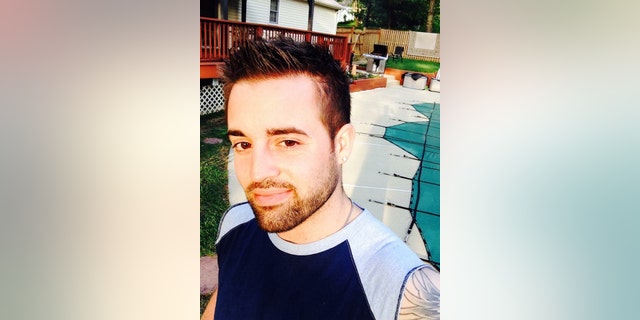 Stella Parton said she was "appalled" to learn Webster had been "using his association with my sister to get sexual gratification for himself."
The 68-year-old said like Rick, she is "disappointed in the Nashville industry" but is not surprised by its lack of response.
"[People are] afraid if they say anything it will open a Pandora's box... in this town, there's a code of silence that is deafening. You can hear a pin drop in this town," Parton said.
She added, "I have kept quiet on a lot of things over the years because of [Dolly's] career but I don't do that anymore...right is right and wrong is wrong, and that's why I started speaking out."
Country music expert and editor of SavingCountryMusic.com Kyle Coroneos told Fox News the Nashville's community silence on Webster and other allegations of sexual misconduct is to be expected.
"I think just like Hollywood had around [disgraced movie producer] Harvey Weinstein, there's a culture in Nashville that protects certain people from [these allegations] because the power in country music is concentrated towards only a few institutions and a few individuals," Coroneos explained.
He told Fox News, "When you have so much consolidated power around specific individuals, everybody has to get along with these guys or your career is not going to go anywhere."
According to Coroneos, this gives people in positions of power "carte blanche to do whatever they want."
Rick echoed Coroneos' thoughts saying, "Everything stems from the top."
He said country music executives "need to step up and start speaking publicly about this issue. Until this occurs, there's no opening for long-term culture change."