Spotify CEO Daniel Ek admits company's missteps in introducing new, stringent content policy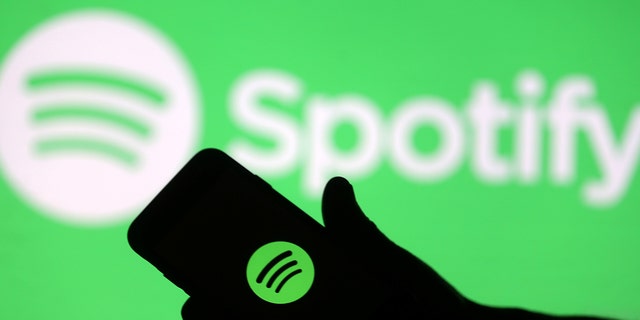 NEWYou can now listen to Fox News articles!
Spotify CEO Daniel Ek acknowledged that his company botched a new content policy designed to root out hate speech or punish artists for misconduct, which produced backlash from artists and even some employees.
The policy, developed in the wake of the #MeToo movement, removed the work of R. Kelly, the R&B singer who has been dogged by accusations of statutory rape, as well as XXXTentacion, a rapper charged with battering a pregnant woman, from playlists.
"We rolled this out wrong and could have done a much better job," Ek said in comments Thursday during the Code Conference in Rancho Palos Verdes.
Spotify Backs Away From Controversial Artist Conduct Policy
Ek said Spotify could have done a better job of communicating the details of its policy – particularly in regards to artist misconduct, which he described as too "vague." He said Spotify wanted to combat hate speech on its platform, but never intended to serve as the "morality police."
Representatives for several acts, including rapper Kendrick Lamar, called Ek and head of artist relations Troy Carter to express their frustration, Bloomberg reported. Spotify's company's top executives have been talking to the music industry and civil-rights activists about how and when to adjust its rules in a manner suitable to both sides.
Chef David Chang Calls For Stronger 'Moral Compass' In Wake Of Mario Batali Revelations
Ek said the policy is evolving, based on the comments Spotify received from different groups.
Political pundit Hilary Rosen, the former head of the Recording Industry Association of America, pressed Ek on the message this reversal sends to the industry at a time when others in the entertainment industry, including Harvey Weinstein and Brett Ratner, have faced fallout from sexual misconduct allegations.
Hulu Unveils Sweeping Reorganization: Chief Content Officer Joel Stillerman, Two More Execs Out
"When you did that you continued Spotify being a little ahead of the industry," Rosen said of the original content policy. "I wonder if, now that you've backtracked on that, whether you've lost that moral authority."
Ek responded: "That's obviously for other people to judge at the end of the day. "