Sports Illustrated Swimsuit model Mia Kang recalls having 'a complete breakdown' while 'living with eating disorders'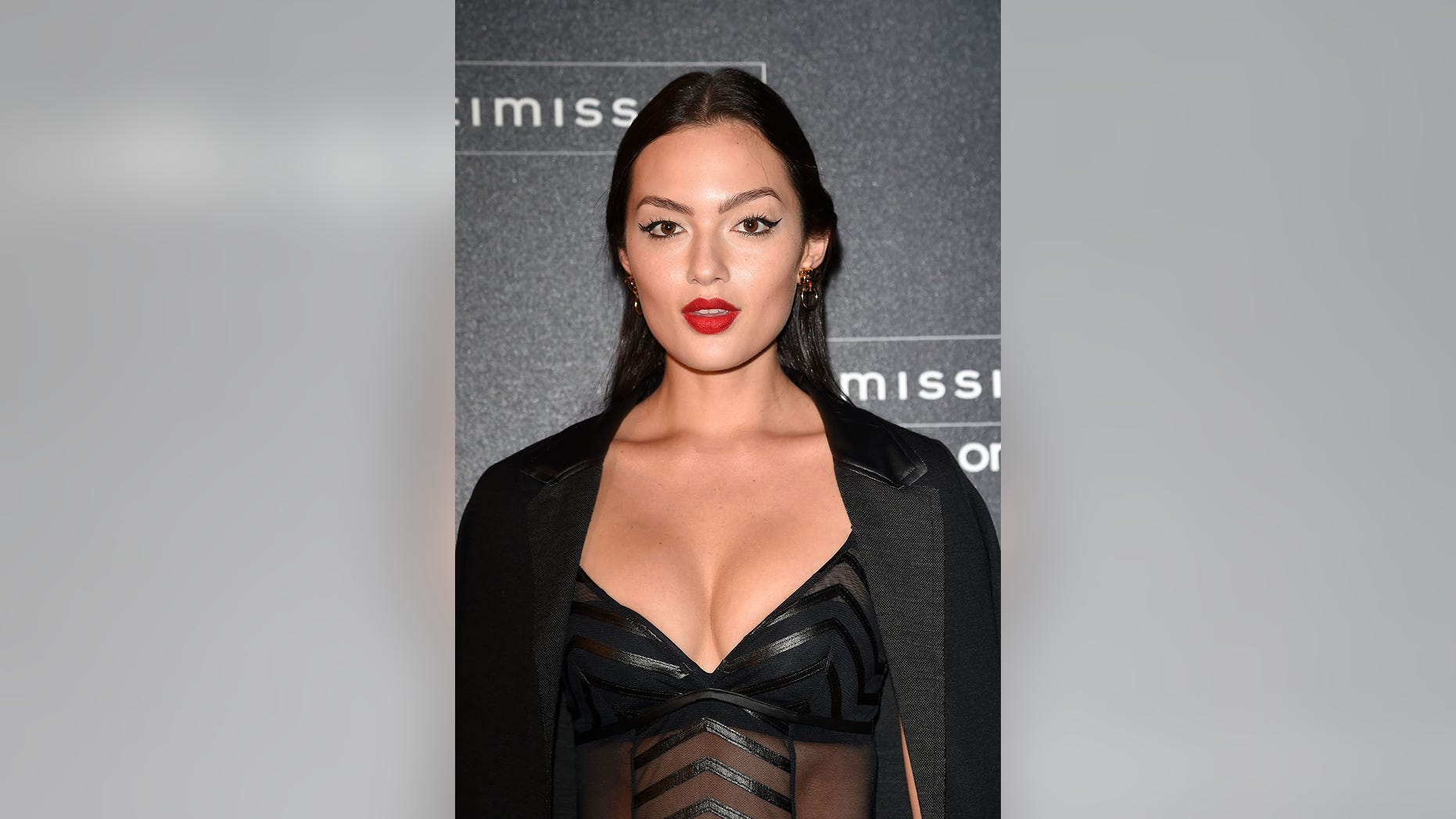 Mia Kang's life may look picture-perfect, but the model had privately endured an ongoing battle with her health before she fought back with Muay Thai.
The sought-after pinup, who won Sports Illustrated's 2016 Model Search, first pursued modeling at age 13 when she nearly "halved" her weight by not eating to feel more at ease with her body.
She left behind the industry in her later years to take on an unlikely gig as a commodities trader, followed by derivatives consultancy. She would eventually strike poses for the cameras again, but her career came at a screeching halt.
"By the time I was 27, I had a complete breakdown," the 30-year-old recently told Into The Gloss. "I had been living with eating disorders, insecurity and anxiety for so long that I didn't realize how sick I was.
"My breaking point was when I was asked to go on a liquids-only diet for 10 days so I could shrink down – unfortunately, that's normal in our industry, and I'd done that many times before."
Still, the Hong Kong native said she wasn't ready to take on the extreme dieting method just to look good in front of cameras.
"This time, for some reason, I was an emotional wreck," she explained. "I decided I needed some time off. I went to Thailand for a 10-day vacation and ended up moving into a Thai fight camp for nine months."
At first, martial arts was just a form of exercise that made Kang feel beautiful inside and out. But it quickly became an obsession.
"I started training every day, twice a day," said Kang. "I gave up all my material possessions. I forgot about this apartment, I forgot about, you know, needing the newest Gucci bag — I forgot about all of it."
Kang insisted it was her training as a fighter that compelled her to model again.
"Leaving Thailand was terrifying, especially because I had this whole new body," said Kang. "But I was so comfortable with myself, it was weird — I just went forth with confidence. I came back to the industry with the intention of changing it. I feel like it's my responsibility. If people don't listen, at least I gave it my all."
Kang credited Sports Illustrated for not only sticking by her side but embracing the new body she developed after training in Thailand.
"When I got back Sports Illustrated called again, and they were so supportive," she said. "They made me feel that what was most important was the woman that I am, and not what I looked like. Not many people get to really be themselves and be in the public like that."
Still, not everyone in the fashion industry has embraced Kang with open arms.
"There are still two different industries — Plus is a whole separate industry," she said. "I'm bang in the middle [right now] — I'm like a size 8 or 10, so I get told all the time, 'You need to either gain or lose weight.' Why? Exactly.
"This is my whole point. No one's 'too' anything. Diversity doesn't just mean having five size 0 girls and then one size 14 girl on the cover of a magazine — that's not diversity."
Back in 2016, Kang told Fox News she was shocked to learn the news that she was officially going to be in Sports Illustrated Swimsuit.
"I got a phone call from my agent," said Kang at the time. "I was in Thailand at the time isolated on an island, pretty disconnected from the world. She called me and said, 'Are you sitting down?' And I thought, 'Oh God, I'm fired.' Or 'I've done something wrong.'"
But of course, Kang wasn't fired — in fact, her modeling career was more secure than ever.
"She told me I won the competition," Kang recalled. "… I was pretty shocked. I really can't believe that I'm a part of the Sports Illustrated Swimsuit family. It's an incredible feeling and achievement for me. I'm getting a little bit emotional talking about it. It means the world to me."
And while Kang is a Muay Thai fighter and an expert in finance and financial law, the one thing she isn't, however, is "easily impressed."
"I think I'm quite a tough cookie," she explained on what it would take to wow a woman like her.
"I think the most important quality in a man for me is intelligence. I'm really attracted to brilliance… and second would definitely have to be sense of humor. I never want a day to be boring. I want to laugh every day. So prepare some jokes, and we'll see if I'm impressed."