Source: 'Dancing With the Stars' professionals 'frustrated' by tight 7 year contracts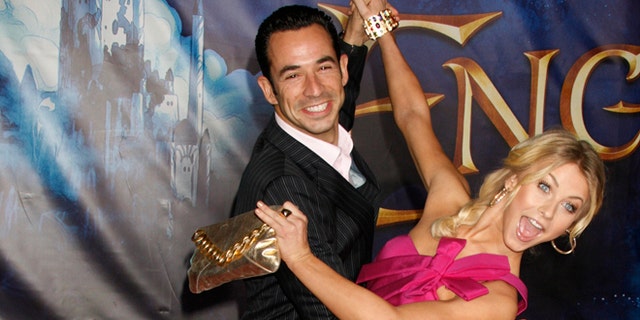 When the likes of Julianne Hough, Cheryl Burke, Karina Smirnoff and Maksim Chmerkovskiy signed on to "Dancing with the Stars" several seasons ago, they were unknown personalities on a show that was just gaining momentum in the American television market.
Now in its 16th season, the show is one of ABC's most lucrative reality programs, with a loyal following across the country. And while the dance elimination show has made household names of its then-unknown professional dancers, a source closely connected to the series told FOX411's Pop Tarts column that many have become increasingly "frustrated" that the network has them signing seven-year contracts.
"When they signed onto the show they weren't anyone, and therefore jumped at the opportunity to be part of the show. But the terms of their seven-year contracts and the exclusivity that it entails is keeping many of them frustrated," explained the insider. "They have to get approval for any outside jobs, and are very limited by what they can do now that they are big stars."
Even Julianne Hough, who twirled onto "DWTS" in its fourth season when she was 19 years old and split after season eight to focus on her burgeoning music and movie career, is apparently still bound by her ABC contract.
Though she no longer dances on the show, our source explained ABC still has control over what projects she works on.
"They'll approve the odd movie," continued the source. "But she's had to turn down other things, including a sitcom role on a competitive network."
Hough has gone on to record country music albums and take on dance and musical-themed roles in the likes of "Footloose," "Burlesque," and "Rock of Ages," and most recently starred alongside Josh Duhamel in the film adaptation of the Nicolas Sparks novel "Safe Haven."
But we are told that even though a seven-year deal seems painfully restricting for a prominent Hollywood personality, it is quite common for television first-timers who perhaps who "don't have proper representation to sign off on such onerous agreements."
According to entertainment attorney, David Albert Pierce, options for up to seven years are the norm across pretty much all TV contracts.
"This is how TV contracts work. From the network's prospective, they made the people into household names so the network deserves some loyalty and the contracts ensure that loyalty. From the cast members' view, the network took advantage of us and now that we are household names, we should be allowed to capitalize on the success and the shift of power that comes when a nobody becomes a somebody," he said. "Determining who wins that philosophical argument is one that requires close analysis of each particular contract...This is the same whether you are a dancer on 'Dancing With The Stars' or the lead in one of the top sitcoms in the country."
And while some of the dancers have obviously leveraged bigger careers than others, we're told "a deal is a deal." Like the scenario with Ann Curry and NBC, letting one person out of the contract would send the wrong message and set a bad precedent.
"As soon as they approve an 'out' for one dancer, the other dancers would use it as precedent and expect to be let out for their projects of choice," added the show insider.
ABC declined to comment and a rep for Hough did not respond to comment request.