Snubbed! Golden Globes leave Winfrey, Hanks, Scorcese out in the cold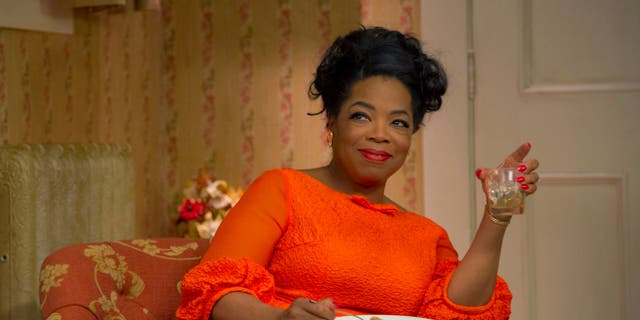 NEW YORK – The nominations for the 71st Golden Globe Awards are in, and Hollywood probably doesn't know what hit it. This year's announcement featured some of the biggest shockers of any trophy season in recent memory. Here are the top five surprises from the Golden Globes' golden list.
1. Oprah Winfrey snubbed for Best Supporting Actress in "Lee Daniels' The Butler"
Since the film's release in August, the former queen of daytime talk was talked about as on Oscar slam dunk. She delivered a spellbinding dramatic performance in which she both suffered and aged onscreen, two things which voters always fancy. The Hollywood Foreign Press Association (the group which gives out the Golden Globes) loves to honor big stars, and there are few ones bigger than Winfrey. So how could they ignore her while including a relative unknown like June Squibb in "Nebraska?" She probably just fell with the weak showing of her film, which was shut out in all categories. But watch for Winfrey to come back with a vengeance at Oscar time.
2. "Philomena" and "Rush" nominated for Best Motion Picture - Drama
Both were fine films, but few observers gave either of them much of a chance in the top category. But here they are today, making the cut when other more touted films like "Blue Jasmine" and "Saving Mr. Banks" were left out. "Philomena," about a woman searching for the son taken from her almost 50 years earlier, and "Rush," based on a true story of race car driving royalty, must have really dazzled the HFPA members. The two films' inclusion added a rush to today's announcement, indeed.
3. Martin Scorsese not up for Best Director
He's a longtime Golden Globe favorite, having won three times in ten years for "Gangs of New York," "The Departed" and most recently, "Hugo." His "The Wolf of Wall Street" made the Best Picture - Comedy lineup and star Leonardo DiCaprio is also in the running. So why no love for Marty? It's like the big bad wolf just suddenly stole his award prospects away.
4. Tom Hanks ignored for "Saving Mr. Banks"
Sure, he's competing for Best Actor in a Drama for "Captain Phillips," but numerous pundits thought he had a better shot at awards glory this year for his supporting turn as Walt Disney in the new picture about the filming of "Mary Poppins." He once again plays a real person and the role tugs at the heartstrings. Forget about ship hijackers, it's unpredictable Globe voters who have really threatened Hanks.
5. Woody Allen left out for Best Director for "Blue Jasmine"
So maybe he wasn't a sure thing, but the HFPA has always had a love for him and is even honoring him with this year's Cecil B. DeMille Lifetime Achievement Award. A corresponding nod for his popular most recent film only seemed fitting. But Allen didn't even plan to attend next year's ceremony, so he's hardly feeling Blue. The same can't be said for the film's (and the director's) numerous fans.