Snoop Dogg smokes marijuana on stage during BMI songwriting panel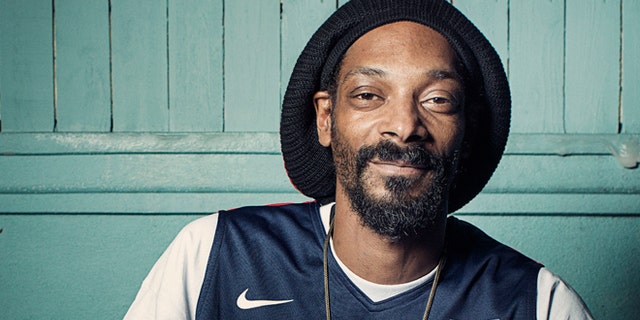 LOS ANGELES – Music fans who turned out to BMI's annual pre-Grammy Awards "How I Wrote That Song" discussion got a little more than they expected thanks to Snoop Dogg -- a contact high.
The rapper smoked marijuana during Saturday's panel discussion, lighting up a large, Kush-filled blunt on stage at The Roxy. He briefly passed it off to B.o.B before methodically reducing it to ash over a 15-minute period. The panel also included Busta Rhymes and songwriters Luke Laird and Evan Bogart, all of whom abstained -- at least on stage.
Fittingly, the conversation eventually turned to Snoop's groundbreaking work on "The Chronic."
Laird recalled growing up at the end of a dirt road in a small town of 700 in rural Pennsylvania. Yet Snoop's work with Dr. Dre still infiltrated his world and that of all the other country kids around him.
"Let me just say, the album everyone was listening to was `The Chronic,"' Laird said, noting how surreal it was to be sitting on stage with Snoop.
With acoustic guitar in hand, he played a bit of his Blake Shelton hit "Hillbilly Bone" in its original form: a rap song. The Nashville-based songwriter had everyone bobbing their heads to the beat.
"Now I feel like more than ever you see these influences crossing genres," Laird said.