'Smallville's' Allison Mack pleads not guilty to sex trafficking after arrest for alleged involvement in sex cult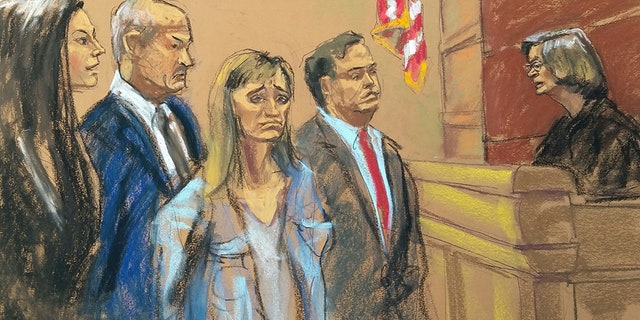 "Smallville" actress Allison Mack pleaded not guilty to sex trafficking and conspiracy to commit forced labor charges as part of an alleged sex cult in a federal court in New York Friday.
Mack, 35, appeared before a judge in the federal court in Brooklyn looking unkempt and gaunt. The actress was wearing jeans, a denim shirt and holding tissues, CBS 6 Albany reported. After entering her plea the judge refused a request by her lawyers to release her without bail. A bail hearing will be held Monday.
During the court appearance, it was revealed Mack married "Battlestar Galactica" star Nicki Clyne, who was also rumored to be part of NXIVM. Clyne and Mack were spotted in Mexico when cult leader Keith Raniere was hunted down by police and arrested at a $10,000-a-week villa they were reportedly hiding out last month.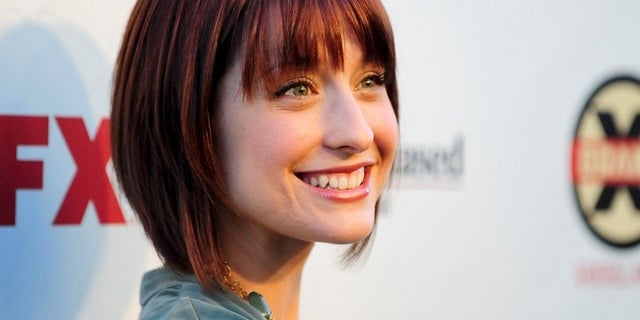 Raniere, the co-founder of the self-help organization and alleged cult NXIVM, stands accused of keeping numerous women as slaves and branding his initials into their skin.
He was arraigned last week on the same charges as Mack and was denied bail while he awaits his next court appearance on April 27.
'SMALLVILLE' ACTRESS ALLISON MACK ARRESTED FOR ALLEGED SEX CULT INVOLVEMENT
NXIVM appears as a self-help program that has attracted celebrities such as Richard Branson.
Mack was believed to have taken over as the head of the cult after Raniere, who is known as "Vanguard" in the organization, was arrested. The actress was believed to be Raniere's "direct slave" and had a sexual relationship with the leader. She was also accused of helping recruit women to be Raniere's slaves for NXIVM.
The actress is also accused of collecting "collateral" from the "slaves" to use as blackmail as a way to lure them into having sex with Raniere, Page Six reported.
According to NXIVM's former publicist, Frank Parlato, Mack came up with the idea of a secret society of women within the organization who would be branded near their groin area.
"She was the principal recruiter of young slaves for Raniere," Parlato told Fox News on Friday. "They nicknamed her 'Pimp Mack.'"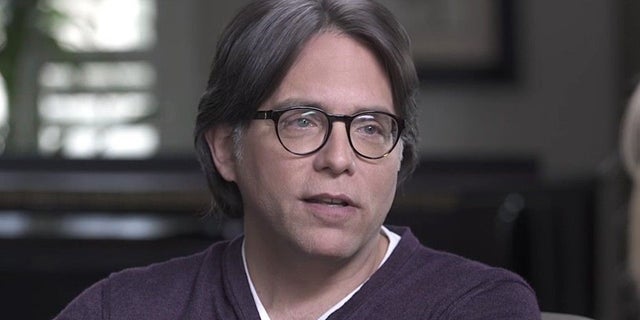 The women — usually thin because they stuck to low-calorie diets — were allegedly brainwashed into thinking the best way to advance was to become a "slave." Women who didn't follow orders were required to attend classes where they were "forced to wear fake cow udders over their breasts while people called them derogatory names," or threatened with being put in cages, court papers say.
Mack appeared in "Smallville," a TV series about a young Clark Kent, from 2001-2011, before dedicating her life to NXIVM and Raniere. Emails between Mack and Raniere showed the actress vowing her "full and complete life" to the cult leader.
'SMALLVILLE' STAR KRISTIN KREUK DENIES RECRUITING 'SEX SLAVES' TO CONTROVERSIAL CULT NXIVM
Mack's fellow "Smallville" co-star Kristin Kreuk was also accused of helping to recruit women as sex slaves into Nxivm. She has denied the allegations and has not been charged with any crime.
The 35-year-old said in a statement posted to Twitter in March that she took a NXIVM course when she was 23 to help battle her "shyness" but left the group about five years ago.
The actress denied she had any influence within the group and was not involved in its "Dominus Obsequious Sororium" (DOS), which translates from Latin to "Master Over the Slave Woman."
"The accusations that I was in the 'inner circle' or recruited women as 'sex slaves' are blatantly false," Kreuk said. "During my time, I never experienced any illegal or nefarious activity. I am horrified and disgusted by what has come out about DOS."
Stanley Zareff, a friend of "Dynasty" star Catherine Oxenberg, whose daughter India is allegedly in the cult, told Page Six that Mack should not be allowed in public again.
"She's a B-grade actress — beyond B grade — and she is not in a reality show or a TV series. This is life," Zareff said. "She has to go away."
Mack could face 15 years to life in prison.
Fox News' Andrew O'Reilly, Stephanie Nolasco, Katherine Lam and the Associated Press contributed to this report.