'Smallville' star Kristin Kreuk denies recruiting 'sex slaves' to controversial cult NXIVM
"Smallville" star Kristin Kreuk has broken her silence on her alleged involvement in the controversial organization that's been labeled a cult, NXIVM, and denied reports she helped recruit women as "sex slaves" into the group.
A New York Post report claimed that Kreuk, 35, and co-star Allison Mack, 35, helped recruit women to the cult.
Kreuk said in a statement posted to Twitter that she took a NXIVM course when she was 23 years old to help her battle her "shyness" but left the group about five years ago.
"When I was about 23, I took an Executive Success Programs/NXIVM 'intensive,' what I understood to be a self help/personal growth course that helped me handle my previous shyness, which is why I continued with the program," Kreuk wrote. "I left about five years ago and had minimal contact with those who were still involved."
NXIVM CULT LEADER COERCED WOMEN INTO SEX, BRANDED INITALS ON HIS 'SLAVES,' AUTHORITIES SAY
The actress denied she had any influence within the group and was not involved in its "Dominus Obsequious Sororium" (DOS), which translates from Latin to "Master Over the Slave Woman."
"The accusations that I was in the 'inner circle' or recruited women as 'sex slaves' are blatantly false," Kreuk saidr. "During my time, I never experienced any illegal or nefarious activity. I am horrified and disgusted by what has come out about DOS."
The women -- or "sex slaves" -- were reportedly put on a strict diet of about 500 to 800 calories a day in order to be thin for the group's leader and co-founder Keith Raniere, also known as "The Vanguard." The cult leader coerced the women into having sex with him and doing menial chores for "masters," according to previous reports.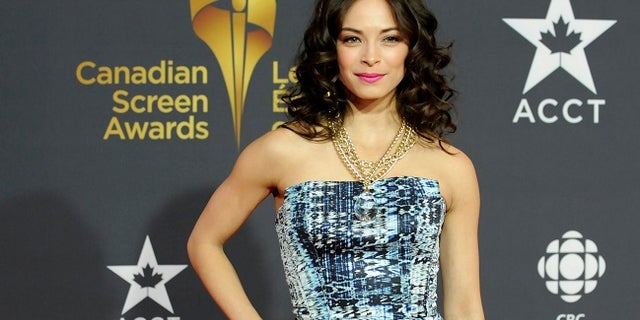 The women also allegedly participated in videotaped branding ceremonies in which they allegedly had Raniere and Mack's initials burned into their pelvic area.
The New York Post report said Mack and Kreuk used their celebrity status to help lure women into DOS.
'SMALLVILLE' STARS USED BY ALLEGED CULT LEADER TO RECRUIT WOMEN, WITNESS CLAIMS
Kreuk left the group in 2012 after the Albany Times Union reported allegations of Raniere having sex with underage girls, the New York Post reported.
The "Burden of Truth" star commended women formerly part of the organization who are assisting police with their investigation into alleged abuses by Raniere. The cult leader was arrested in Mexico on Monday on sex-trafficking charges. He was reportedly staying at the $10,000-a-week villa in Puerta Vallarta with several women.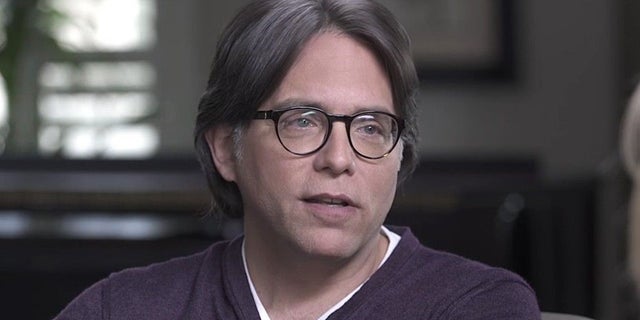 "Thank you to all the brave women who have come forward to share their stories and expose DOS; I can't imagine how difficult this has been for you," Kreuk wrote. "I am deeply disturbed and embarrassed to have been associated with NXIVM. I hope that the investigation leads to justice for all of those affected."
Kreuk made no mention of Mack, who has reportedly taken charge as the leader of NXIVM following Raniere's arrest. The Daily Beast reported a video of Raniere's arrest that appeared to capture Mack looking stunned. Mack also reportedly drove a car chasing the police cruiser carrying Raniere following his arrest. It was not immediately clear if Mack was present at the time of Raniere's arrest and if she is the woman in the video.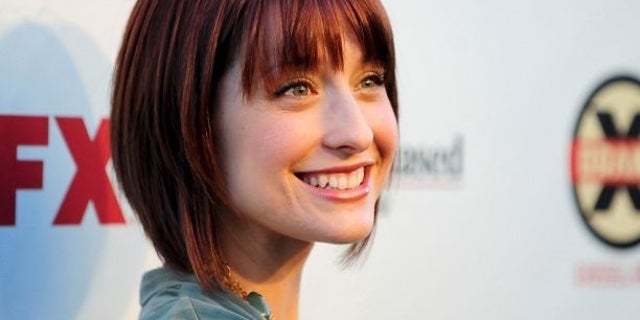 Artvoice reported Mack could be the next person arrested in the takedown of the controversial group. Mack is identified in a complaint filed in the Eastern District of New York as an "unnamed co-conspirator," the Albany Times Union reported.
NXIVM has come under scrutiny in the past for being a cult following a number of reports by the Albany Times Union and a New York Times article published in October 2017 that detailed abuses within the organization by five former followers.
NXIVM has attracted a following that included "Dynasty" actress Catherine Oxenberg's daughter and "Battlestar Galactica" star Nicki Clyne. Authorities also say Raniere has been bankrolled by Clare Bronfman, an heiress to the Seagram's liquor fortune. Bronfman gave millions of dollars covering expenses such as private air travel costing $65,000 per flight, court papers say.
Fox News' Katherine Lam contributed to this report.