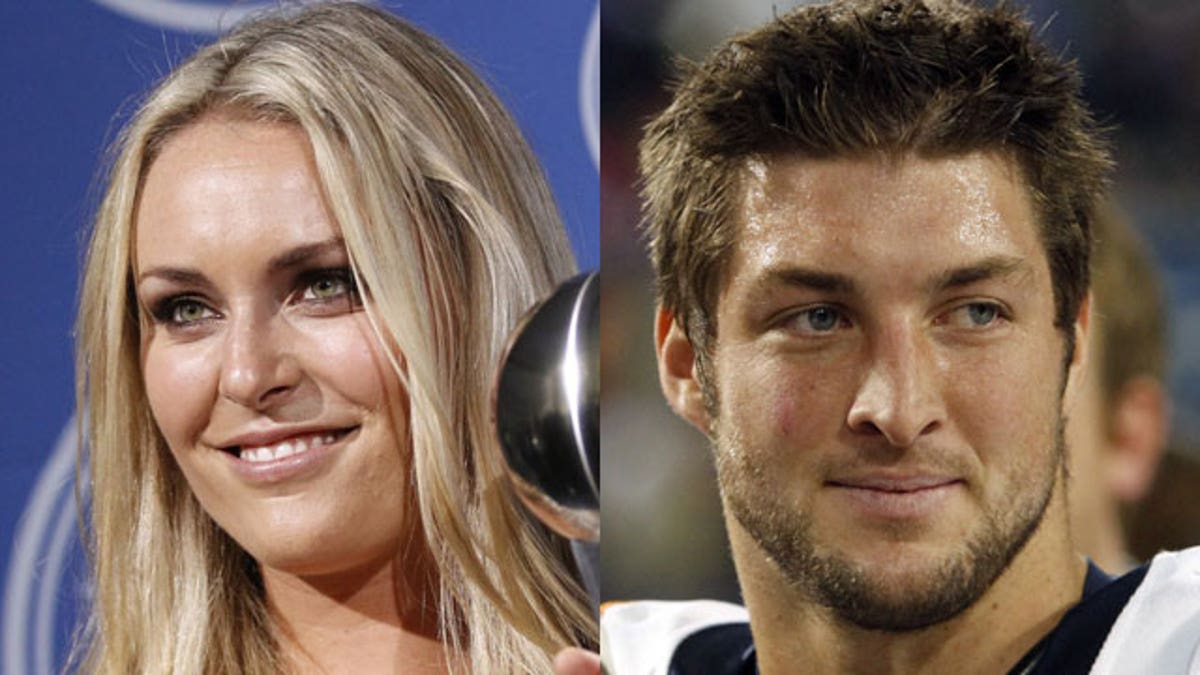 Lindsey Vonn is battling to quell rumors that she's secretly dating miracle Denver Broncos quarterback Tim Tebow.
The spellbinding Olympic skier, who just announced she is divorcing her husband of four years, Thomas Vonn, was sitting in the Tebow family box during Sunday's game against the Chicago Bears.
Tebow, who once announced he was "saving himself for marriage," sparked rumors in the sports world he was doing exactly the opposite by also hanging out with Vonn at the ESPYs and at ski races. Vonn has even been photographed Tebowing.
But a rep for Vonn, who caused a stir by posing in a bikini in Sports Illustrated, told Page Six, "Lindsey is just friends with the Tebow family. Anyone who is trying to suggest any more to their relationship is wrong." Vonn herself tweeted, "Hearing a lot of crazy rumors but rest assured I am not dating Tim Tebow (or anyone else)."
Unfounded rumors about a hookup between supernaturally skilled Tebow and downhill demon Vonn have popped up online, with one site even suggesting that the quarterback was a factor in her divorce.
Following Sunday's game, Vonn wrote in the Denver Post: "A lot of people are wondering what's up with me and the Tebows. I'm just friends with the family. I met Tim and his brother Pete at the ESPY Awards like three or four years ago in the gym — we were working out there.
"I spent more time with Tim and his brother at the V Foundation Golf Tournament, and this year at the ESPYs."