Simon Cowell picks Ricky Martin to produce TV show aimed at forming Latino 'superband'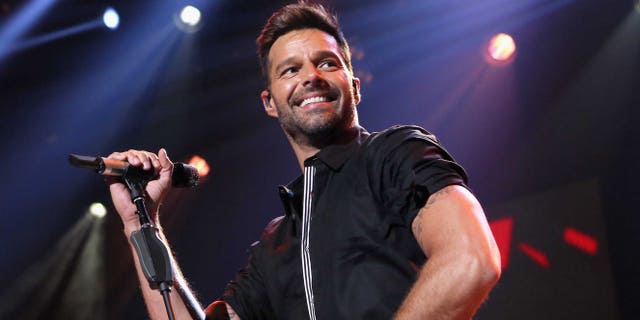 Ricky Martin is in hot hot hot demand.
How hot, you ask?
So hot that even the mega-picky, fork-tongued music mogul Simon Cowell has come calling for the actor-singer.
Cowell has picked Martin, 43, to be the executive producer and one of the judges for a new competition show aimed at recruiting the best Spanish-speaking talents and to form a boys-only "superband."
A press release announcing Martin's selection said that show, titled "La Banda," will seek "the ultimate Latino boy band through the largest talent search in U.S. history."
In the statement, Cowell heaped praise on Martin, who recently debuted at No. 1 on Top Latin Albums as his latest studio set, "A Quien Quiera Escuchar," opening with 25,000 copies sold in the week ending Feb. 15. That was his sixth chart-topping set, Billboard said.
"We are on a search for a world class band and we needed a world class judge," Cowell said. "I know Ricky and he is as excited and passionate as me about the show and I know he's going to do an amazing job."
"La Banda" has a scheduled September premiere. Auditions are planned to begin March 7 in Los Angeles, Puerto Rico, Houston, Chicago, New York City and Miami. Contestants must speak Spanish and be at least 14 years old.
Martin said he was beside himself when Cowell called him with the offer.
"The phone rings, and Simon Cowell calls and he says, 'Ricky, I would like to meet with you,' " Martin said, according to People Magazine. "We started throwing ideas and I was fascinated by this concept. I was fascinated by this show. I said, 'Of course I want to be a part of this! Thank you for inviting me.' "
Winners will be part of a five-member group that the Grammy-winning singer will manage. They'll sign with Sony Music and Cowell's production company Syco Entertainment.
"It's an amazing platform that I wish I had when I was starting in my career," said Martin.
He promises to be a kinder and gentler judge than Cowell.
"Simon is a brutally honest judge, which is very important," Martin said. "[But] I'm a little bit more nurturing."
Follow us on twitter.com/foxnewslatino
Like us at facebook.com/foxnewslatino