Simon Cowell: It was 'worth the wait' to return to judging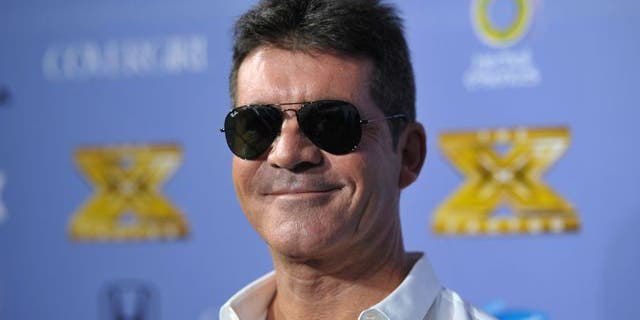 NEWYou can now listen to Fox News articles!
LOS ANGELES – Simon Cowell, co-creator of "America's Got Talent," has a seat at the judges table this season, replacing Howard Stern.
"This felt like the perfect timing, and it's been a lot of fun," he said at the NBC Summer Press Day. "It was worth the wait to come back to this."
Fellow judge, Howie Mandel, told reporters Mel B, Heidi Klum and himself did not know what to expect when Cowell signed on. Cowell was last seen on television in 2013 as a judge on "The X-Factor" before it was cancelled. He became a household name as the sharp-tongued "American Idol" judge until he departed the show in 2010.
"You have a reputation that precedes you," Mandel said to Cowell. "It is more fun than we have ever had in the history of this show."
The 56-year-old Brit praised his fellow judges and host Nick Cannon for their previous success on the show.

"I was the new boy in town, and these guys without me have done an amazing job," he said.
"They have been so much fun to work with and actually so good at what they do, along with the production team who have kept this show running for so many years."
Cowell said he has some solid advice for young people who are still searching for their talent.
"I would say [do] what I did," he told FOX411. "I learned to be an apprentice. I learned a career over a period of time and didn't happen overnight. But after 15 years, I suddenly started getting quite good at this. I would say be a bit patient and do something you love and find someone who is better than you to teach you that."
And at the end of the day, Cowell believes he has a strong ability to make people stars because he understands the public.
"I always think… what the public likes to think and I am a part of the public," he explained. "I don't think I am an expert because I'm not. I just know what I think is going to be popular and that gets you by."
"America's Got Talent" season 11 premieres May 31st on NBC.