Simon Cowell confronts woman holding a brick in his bathroom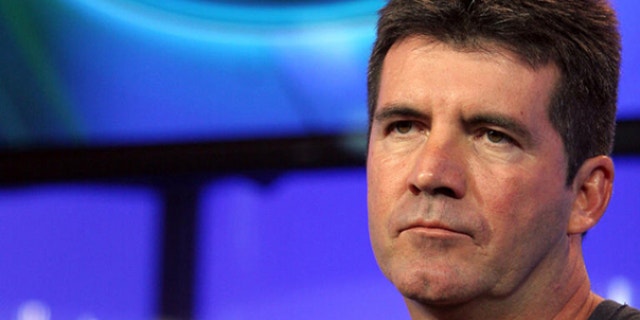 Simon Cowell said it was "like something from a horror film" when he was confronted by a woman holding a brick, thought to be an "over-zealous" fan, at his London home.
The "X Factor" star was left terrified by the intruder, who broke in while he was watching himself on television.
Police rushed to his home to arrest the woman, who was armed with a brick — but a pal said last night: "She could have had a gun."
The drama happened on Saturday night, shortly after the latest "Britain's Got Talent" series, which Cowell produces, went head-to-head in a ratings battle with new BBC rival "The Voice."
Cowell was settling down to watch his appearance on a British talk show when he heard a noise.
His spokesman Max Clifford said: "There was a loud bang and Simon rushed upstairs to find out what was going on.
"It came from the bathroom so he went in — and there was a woman standing there holding a brick.
"She had smashed her way in through the window and it was unclear how long she had been there or what she was doing."
Cowell's on-site security team arrived on the scene and detained the woman until police arrived to arrest her.
Go to The Sun for more on the intrusion.