Shirley MacLaine's daughter slams her for 'abandonment': Who is the worst celebrity mom?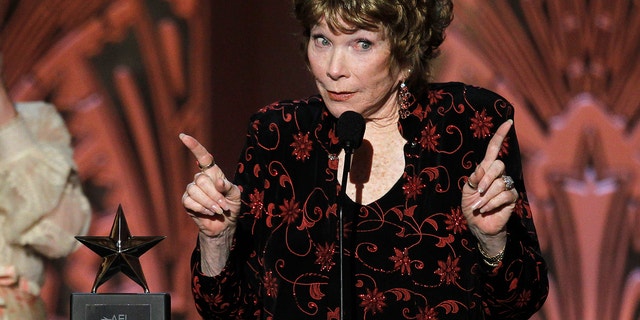 Shirley MacLaine's daughter slams her for 'abandonment': Who is the worst celebrity mom?
Having a Hollywood mom might not be all it's cracked up to be. In a new tell-all, Shirley MacLaine's daughter says she rarely saw her famous mother and missed her so much that she looked forward to seeing her on an airplane movie screen.
"I would look up, and the in-flight movie would be 'The Turning Point' or another [MacLaine] movie. And it would be a moment that I would find that I could be with her. She was right there. And I would just yearn for her," Sachi Parker, a former flight attendant, told ABC's "20/20."
SODAHEAD SLIDESHOW: See the worst celebrity moms.
Parker, who says she now suffers from "abandonment issues," also worked as a maid and a waitress to pay for college, since her mom would charge her interest on loans, she reveals in her new memoir, "Lucky Me: My Life With — and Without — My Mom, Shirley MacLaine."
MacLaine — assuming you think it's a bad thing to charge your kids interest — has plenty of company among Hollywood's "Mommie Dearests." There's Dina Lohan of course, who recently tried to explain why her daughter Lindsay Lohan is so "screwed up" (she says Lindsay witnessed her dad abusing Dina, which her father, Michael Lohan, denies).
Jennifer Aniston didn't feel so "friendly" toward her mom after she talked about her famous daughter on TV and wrote a book about her. Candy Spelling slammed daughter Tori as a "middle-aged reality star." And "Gossip Girl" actress Leighton Meester won a lawsuit against her mom, claiming she sent her little brother money for his medical problems, and her mom spent it on plastic surgery, Botox and hair extensions.
PHOTOS: See the latest celebrity pictures to hit the Internet.
From Shirley MacLaine to Courtney Love, let us know: Who do you think is the worst celebrity mom?