Shirley Jones removing Joan Collins sex scene from her book, report says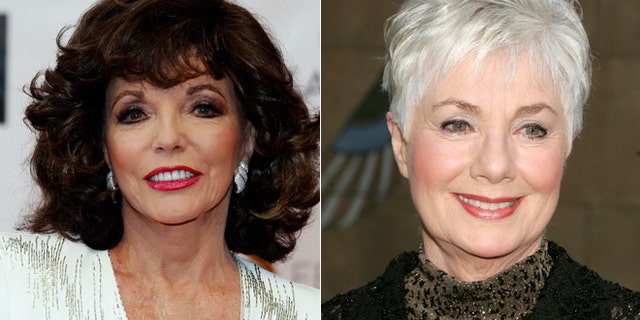 Joan Collins got at least some measure of satisfaction from Shirley Jones and her publisher, according to TMZ.
The "Partridge Family" star reportedly agreed to remove Collins' name from her racy book after the two argued about a sexy scene in the memoir.
Collins, 80, was fuming over a portion of "Shirley Jones: A Memoir," in which Jones writes that her then-husband Jack Cassidy, Collins and Tony Newley nearly engaged in swinging.
Jones, 79, recounted in her book that after the two couples enjoyed dinner together, Newley suggested they all strip down and watch porn together.
"It was clear what Tony was leading up to – swinging," Jones writes, according to TMZ. The former "Partridge Family" star alleges she turned down the offer.
After finding out about the scene, Collins sent Jones a cease and desist letter and Jones quickly gave in to Collins' demands. Her name will be removed from all e-editions of the book immediately and from all future copies printed. The original copies can stay on shelves, TMZ reported.
Collins told the website she wasn't holding a grudge.
"We all make mistakes. I've made a few myself, but not with Mrs. Jones. I'm a serial monogamist."