Shannen Doherty honored by American Cancer Society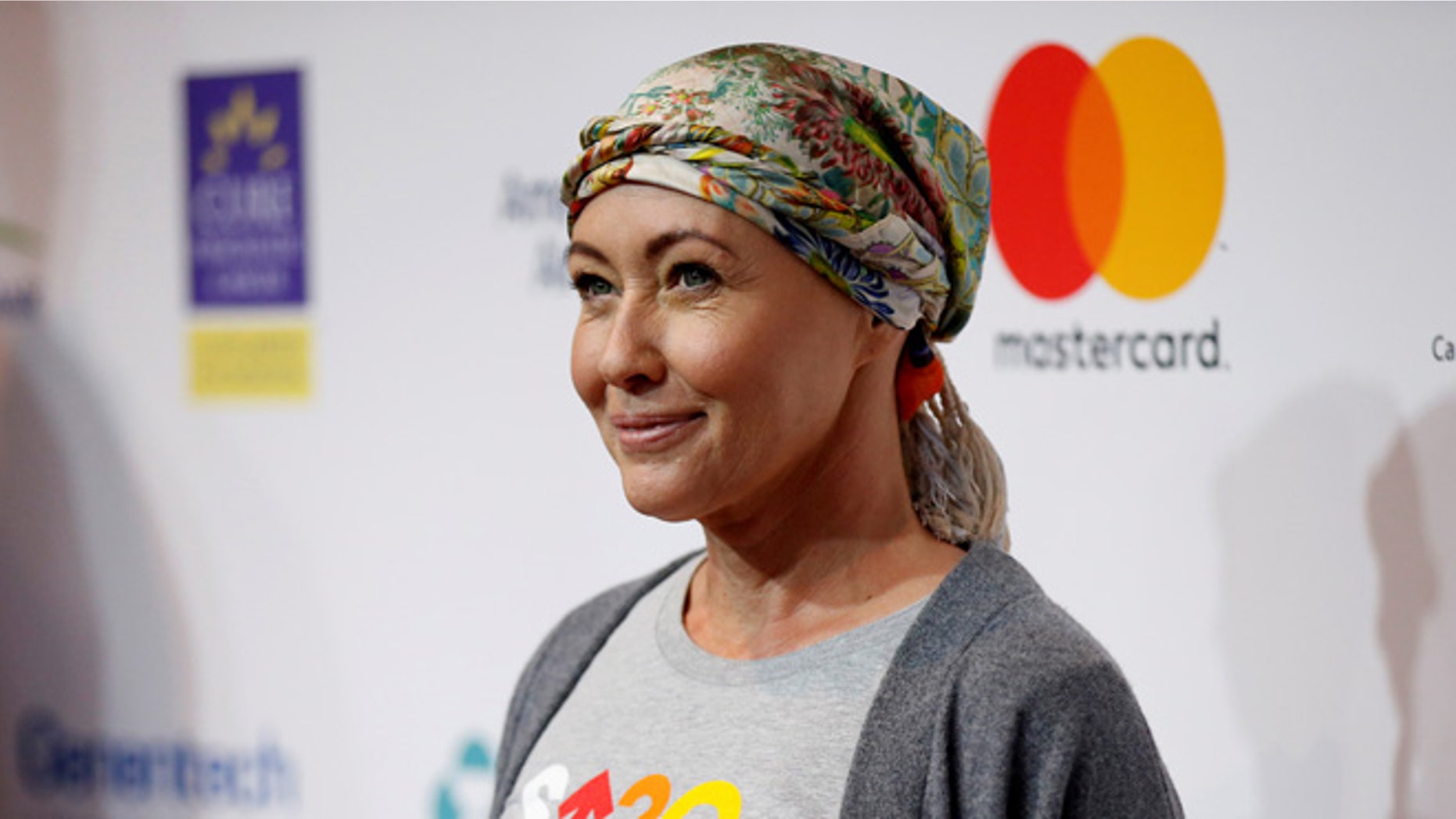 "90210" star Shannen Doherty was honored on Saturday night by the American Cancer Society at its annual gala, and she took time at the event to share some thoughts about the disease she has been publicly battling.
"Cancer has changed my life for the better. It's made me a better human being," she told the Press Association, according to the New York Daily News. "It stripped away all of the walls and the barriers."
Shannen Doherty: 'I'm going to be dead in 5 years'
The actress also said that she is feeling "lucky and very blessed" after she received the courage award at the event in Los Angeles. Friend Sarah Michelle Gellar presented the award to Doherty.
The "Charmed" actress said fighting cancer has opened her eyes and showed her who she can count on in her life.
"It exposes any lie in your life whatsoever. It exposes who's not really there for you and who really is there for you," she said. "It's this brilliant thing where you just look around and think, 'Oh my God, this person is amazing, they're showing up for me in a way I never expected.'"
Michael Buble reveals 3-year-old son's cancer diagnosis
Doherty first revealed she was battling breast cancer in February 2015. She has since said the illness has spread to her lymph nodes.